Chase Premier Platinum Checking to Drop Many Fees
Customers with Chase's top-tier personal checking account will be facing less fees for keeping more money with the bank.
The Premier Platinum Checking account from Chase (NYSE: JPM) is scheduled to get a long list of upgrades that consists mostly of fee waivers starting November 13, according to revised account fee disclosures.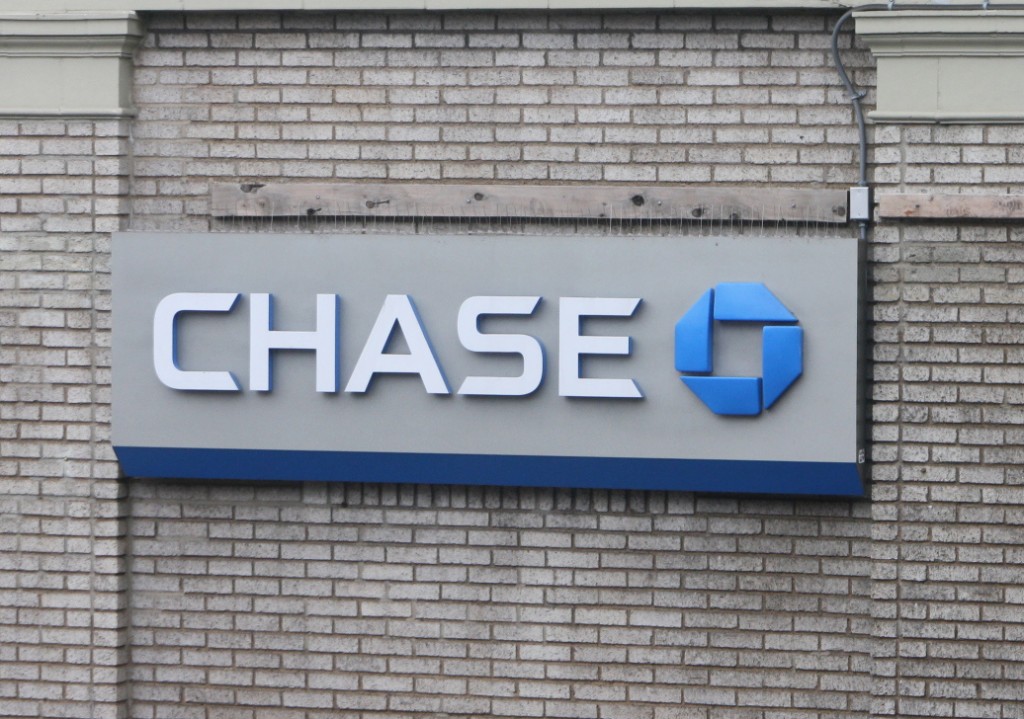 Currently, the account comes with a $25 monthly fee ($35 in Connecticut, New Jersey, and New York), which can be avoided with an average daily balance of $75,000 or more in any combination of linked Chase personal deposit accounts, retirement CDs and money market accounts, and certain investment accounts.
In the fee waiver requirement, there is a maximum of two other personal Chase checking accounts that can be linked to count towards the balance. That maximum will be increased to nine.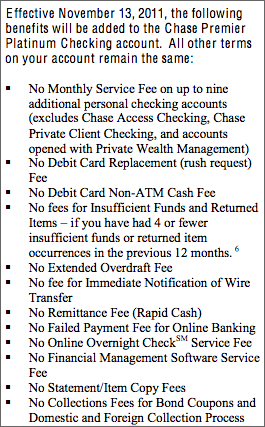 Additionally, Chase will stop charging fees for many services, transactions, and other banking activities. Refer to the list on the right to see the plethora of benefits that will be added to the Chase Premier Platinum Checking account.
The account already waives fees for using non-Chase ATMs, a safe deposit box, various types of checks and money orders, overdraft protect transfers, incoming wires transfers, and stop payments.
Monthly services fees are also already waived for a Chase Plus Savings account and a Chase BusinessSelect Checking account.
Easing the Hurt
The industry shift is apparent as consumers see significant changes to their checking accounts in the past year – angering customers who now face higher fees or have to do more to avoid fees.
In February 2011, Chase cut free checking, as many other major banks have done, but has since made an effort to improve service.
With the Chase Total Checking, now the basic checking account available at the bank, used to have the option of a direct deposit of $500 or more to avoid the $12 monthly fee. Now, it has changed to include multiple direct deposits that total $500 to avoid fee.
Also, Chase started providing checking benefits to active duty and reserve members of the U.S. military. Servicemembers can get upgraded to Chase Premier Plus Checking account, which offer more benefits that the basic checking account, at no cost.
Ask a Question