The Durbin Rules: A Look At The Numbers
With all the reactions—good and bad— the Durbin Amendment has managed to elicit out of banking customers, financial institutions and politicians across the country, it's always a good idea to spend less time analyzing the politics of the rule and delve into the actual numbers.
Debit card, checking account fees and rolled back debit rewards programs are just some issues that have had American banking customers up in arms over the past year. But, for all the stink that's been made about whether the rule will actually benefit those it was created to benefit, it's important to understand some of the important figures behind the rule, and how some of those figures may affect you. Whether you've been following the Durbin debate for years or a week, here are some numbers to know: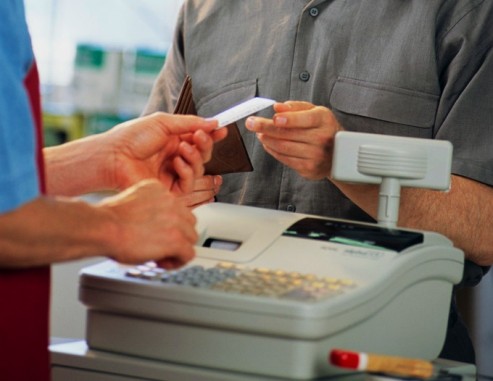 1. 21 cents: This represents the maximum amount of interchange fees banks with assets of $10 billion or more will be able to charge merchants accepting debit cards. This excludes an additional 0.05 percent of the transaction volume plus one cent to cover fraud mitigation measures.
Prior to Oct. 1, when the Dubin rule officially took effect, interchange fees hung at 44 cents per transaction, while Durbin's original rule proposed slashing them to as low as 12 cents per transaction.
2. $1.8 million: This represents the amount merchants saved in the first three days after the Durbin Amendment officially kicked in on Oct. 1 according to payment processor Heartland Payment Systems(R), the fifth largest company of its kind in the United States. The company released an impact analysis report this week which showed that it was able to pass along this amount of savings to merchants in the United States between the Oct. 1 and Oct. 3 through debit interchange reductions.
Heartland, which has a merchant portfolio of 250,000, was also good to point out that merchants that process a large portion of small-ticket transactions (or, transactions less than $11) would actually end up paying more than other merchants because of both MasterCard's and Visa's decisions to eliminate their small-ticket interchange rates. When it's all said and done, businesses such as quick serve restaurants will pay interchange rates of 2.15 percent–up from 2.08 percent.
3. $6.6 billion: This figure represents the amount of money nonexempt banks will collectively lose on an annual basis as a result of reducing the amount of interchange fees they charge merchants per debit card swipe. While the number may seem high, its actually much less than the original amount banks anticipated losing when the Federal Reserve proposed slashing interchange fee caps at 12 cents per transaction back in December. At that rate, banks expected to lose as much as $16 billion annually, and some publications even placed that number as high as $18 billion.
What's significant about this that, even before interchange fee cap rules were finalized by the Federal Reserve, and even when a bill proposing they be postponed (introduced by Senator John Tester of Montana) was being considered by Congress, some banks had already made the decision to drop banking services like debit rewards and free checking. Bank of America® dropped its free checking option close to a year ago and blamed interchange fee cap regulations in part for the policy shift.
By all accounts, it seems as though simply just the idea of a swipe fee reform was enough to scare some banks in to adding fees even before the legislation was finalized. And, as I pointed out last week, let's not remember that while the recession did some damage, banks have experienced seven straight quarters of year over year growth and earned over $28 billion in profits during the second quarter of this year alone.
4. Six: This represents the number of financial institutions that have made the decision to begin charging customers fees in order to offset the amount of revenue they expect to lose as a result of the Durbin Amendment. While the most notorious perpetrator to date has been Bank of America®, the country's largest retail bank, other banks that have tacked on monthly debit card fees include Wells Fargo ($4), Chase (which has been testing a $3 monthly fee in Wisconsin), Regions Bank ($4) and SunTrust ($5). Another bank, First Tennessee Bank, took an alternative approach to debit card fees by instead deciding to charge its customers $0.04 cents per debit card swipe, which will begin on Oct. 22.
Shortly following Wells Fargo's decision, MyBankTracker.com called a number of nonexempt banks to determine which ones could potentially begin charging debit card fees. A representative for Bank of America® informed us at the time that the bank was still evaluating pricing for its bank services and products. Clearly, that evaluation determined that a $5 fee was necessary.
Other banks such as TD Bank, Citizens Bank and Capital One said they had no plans to add monthly debit card fees. Similar to BofA, HSBC Bank said that it was still reviewing what the impact of the rule would be, while PNC Bank flat out declined to comment, which should serve as a red flag for those who bank with both institutions of some unfavorable changes that could be coming their way in the near future.
As we've also reported before, you're not without options. Using a credit card could become a cheaper way for some consumers to make payments, provided they can avoid interest payments and finance charges by paying off their balances each month. And, credit unions are beginning to step up to the plate with good deals to fill in the void left by banks eager to turn bigger profits to satisfy their investors. With some research and patience, you can beat the fees!
Carolyn Okomo is a personal finance writer and the Tuesday columnist for MyBankTracker.com. You can follow her tweets @CarolynMBT. is a financial writer and the Tuesday columnist for MyBankTracker.com. You can follow her tweets @CarolynMBT
Ask a Question