Green Dot, Blackhawk Reach Out to Underbanked
Green Dot, a leading prepaid financial servicer, has entered an agreement with comparable Blackhawk Network, which will hopefully expand sales of Green Dot cards.
Green Dot currently provides simple and affordable money management solutions throughout the U.S. to underbanked and non-banked consumers. The Green Dot Network is the nation's leading prepaid card reload network and available at more than 55,000 retail locations including Walmart, Walgreens and most giant pharmacies.
Green Dot Partners with Blackhawk Network
A new agreement with the Blackhawk Network will now allow Green Dot access to the company's Gift Card Mall which reaches out to more than 165 million people each week through convenience stores, grocery stores and other locations.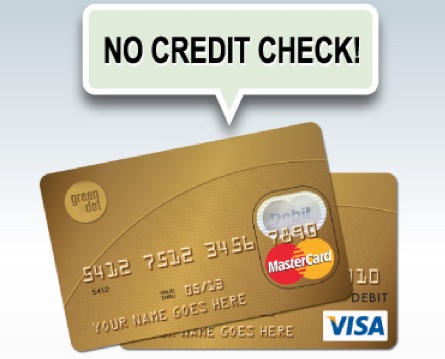 Blackhawk's extensive network along with Green Dot's prepaid card infrastructure will help expand its national reach to an additional 10,000 Blackhawk Network Prepaid Center locations over the next 24 months.
The plans call for an initial rollout of just 5,000 locations but is expected to increase to the full 10,000 shortly thereafter.
As large banks increase their dominance over the industry and force consumers who cannot afford the pricey fees and high minimums, Green Dot will now compete with their ATM ubiquity and overall services. It will be easier for consumers throughout the country to find their desired prepaid products for everyday finances.
Blackhawk and Green Dot both look to expand their networks to offer convenience and value to underbanked consumers who depend on their services.
Other Relevant Partnerships
This comes after Green Dot joined the Payment Card Industry on Monday, which has standards to describe how merchants must protect the private card data that they handle.
Blackhawk made a few recent partnerships of its own, first with NetSpend and then with Smart & Final; both took place in September. Beginning in November the Blackhawk Network will sell NetSpend Visa prepaid cards at more than 3,000 retail locations, while Smart & Final customers in 182 stores will be able to access the Gift Card Mall for all of their gifting needs.
Underbanked Are Growing
These under-the-radar expansions and partnerships delineate exactly how much the banking world is ailing. As fees increase, so do these alternative services. Small startups become large companies and get acquired by forward thinking leading service providers.
Big banks take note: These services will soon directly impede your business.
Ask a Question