Save $600 on Intuit QuickBooks POS from QB Specialists
Intuit QuickBooks Point of Sale credit card processing is great for small businesses, and through the QB Specialists you can start accepting credit cards and streamlining business at your place of work with big discounts.Now you can save over $600 on QuickBooks point of sale (POS) credit card processing, approved through the QB Specialists themselves.
This is not to be confused with another Intuit Inc. (Nasdaq: INTU) product, GoPayment, which allows anyone to accept credit card payments straight to their phone.
QuickBooks POS
QuickBooks POS is a product geared toward small businesses to help them grow their bottom line by saving valuable time on key business tasks, cutting costs with efficient inventory tracking and seeing business performance at a glance. Aside from taking payments, QuickBooks will also organize them in easy to follow graphs and charts.
You can also track your customers so you can get to know them personally and understand their business needs better.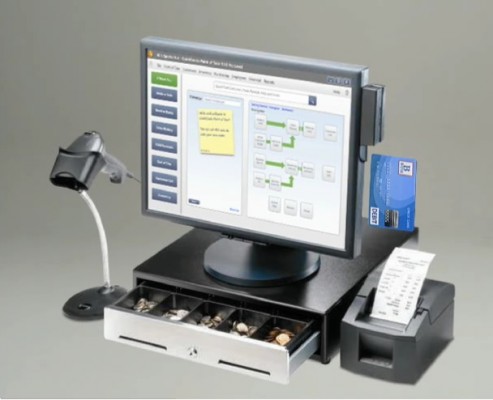 From the QB Specialists' website, you can order the QuickBooks POS credit card processor for record savings including cash back. When you order, you will enjoy a:
$300 cash rebate
Free Ingenico i3070 integrated pinpad/credit card reader
Waived set-up fee ($59 value)
Free two months service ($39.90 savings, but the per transactions fees will still apply)
No cancellation fees
You will also get great pricing discounts with monthly service of only $19.95 with no monthly minimum of processed purchases, competitive swipe rates as low as 1.7% and an authorization fee of just $0.27.
It comes with a recently redesigned Android app.
A Bit More About QB Specialists
The QB Specialists are an Intuit Solutions Provider and were recently named Intuit's top seller for the western region. They have also provided QuickBooks help to thousands of businesses all over the world since 1996.
They offer pricing and help for all Intuit Solutions products, manage payroll accounts as well as merchant accounts across their many channels.
Ask a Question