Largest Identity Theft In U.S. History Taken Down
New York crime fighting officials recently managed to apprehend individuals accused with stealing more than $13 million from American and European consumers in what's being billed as the the largest identity theft spree in U.S. history.

A press release by the Queens County District Attorney's office indicated that law enforcement officials had indicted 111 individuals linked to five different organized crime rings within county.
Over $13 Million Stolen in Under Two Years
The office's investigation, dubbed "Operation Swiper," revealed that more than $13 million was stolen from an unknown number of victims over the course of 16 months.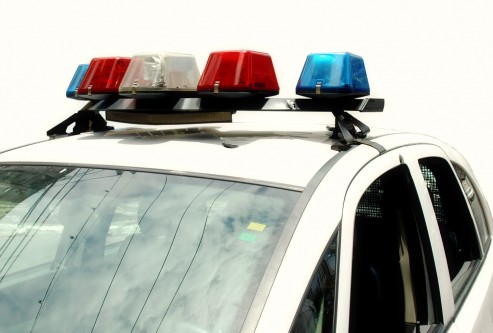 According to the District Attorney's Friday statement, eighty-six of the defendants in question are in custody while the remaining are still at large and believed to still be in New York.
Those involved were also revealed to have ties to Europe, Asia, Africa and the Middle East, while nearly two dozen of the defendants are also being indicted for their participation in burglaries and robberies that occurred throughout Queens County.
Those crimes included both the theft of $95,000 worth of cargo from Kennedy Airport and $850,000 worth of computer equipment from the Citigroup Building in Long Island City, Queens.
How Did They Do It?
Materials to carry out the heists—lists of credit card numbers and blank credit cards—were either shipped to the U.S. from areas like Russia, Libya, Lebanon and China, or came from individuals working in restaurants, bars, retail stores or financial institutions who used skimming devices to swipe a customer's credit card information. Once credit card information was obtained, those indicted allegedly used those credit card numbers to create forged credit cards and identification cards.
With the phony cards in hand, teams of shoppers then used them to go on multi-state shopping sprees throughout New York, Florida, Massachusetts, Los Angeles and other areas of the United States. In some cases, the cards to pay for stints at five-star hotels such as the Fountainblue and The Royal Palm in Miami Beach. The criminals also used the credit card information to purchase expensive automobiles and even a private jet to take them from New York to Florida.
"These weren't holdups at gunpoint , but the impact on victims was the same," said Police Commissioner Raymond Kelley in a statement. "They were robbed. We assigned detectives to financial crimes because of the potential victimization is so great, especially as the use of credit cards and their vulnerability to identity theft have grown along with the Internet."
According to the indictments, the bosses behind the identity theft and robbery schemes were individuals by the names of Imran Khan, Ali Khweiss, Anthony Martin, Sanjay Deowsarran and Amar Singh. The crimes took place between May 2010 and September of this year, and involved thousands of consumers as well as financial institutions like Visa, American Express, Discover Card and MasterCard according to the DA's office.
While there are no exact figures on how many individuals were affected as a result of the fraud scheme, a representative from the Queen's DA's office placed the number somewhere in the thousands.
Ask a Question