New Bill Aims to Repeal Durbin Amendment
A bill was introduced to the House of Representatives that seeks to repeal the Durbin Amendment. Does it stand a chance?
On Wednesday, Representative Jason Chaffetz (R-UT) introduced H.R. 3156 to the floor, co-sponsored by Representative Bill Owens (D-NY). The bill is called the Consumer Debit Card Protection Act, and it's sole goal is to repeal the limits on interchange fees introduced by the Durbin Amendmendment. The bill is only about four pages with large margins.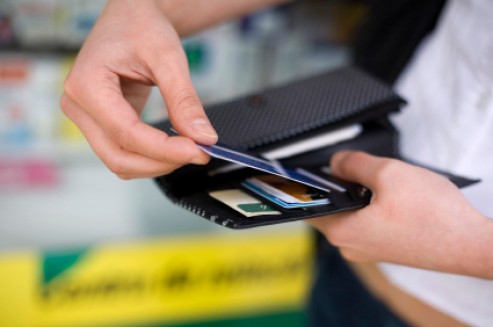 For comparison's sake, the Dodd-Frank bill is 848 pages long. The Durbin Amendment is 10 pages.
The bulk of Chaffetz' bill is nothing but a series of edits to the language of the 1978's Electronic Fund Transfer Act to clarify the nature of the Federal Reserve Board of Governors' relationship with Congress as it relates to the implementation of new rules regarding banking fees. Specifically, it strips the Board of Governors of the right to limit transaction fees.
The heart of the bill of course is the repeal of the Durbin Amendment, which Chaffetz described in prepared remarks as "a perfect example of the dangers of price controls and the inefficiency of government intervention in the free market."
"The Durbin Amendment is an affront to consumers and the banking industry," he added.
Not so, says the National Retail Federation, explaining that the Durbin Amendment, by limiting swipe fees (which are paid by retailers) will allow retailers to pass savings down to consumers. The NRF claims this could be as much as $6 billion a year.
The NRF claims that retailers will pass their savings down to consumers in the form of lower prices, better customer service, or extra benefits to customers like free delivery for large items, and free alterations for clothing. They are saving an average of about $0.20 every transaction with the new regulation in place. A retailer that averages just 50 debit swipes a day will save almost $4,000 over the course of the year. It saved retailers nationwide $1.8 million in the first three days after it went into effect. Is that enough to pass significant savings on to customers? Not likely, according to our own Simon Zhen.
Either way, the bill has been referred to the House Committee on Financial Services, which is chaired by Spencer Bachus (R-AL). The bill will also cross the desk of Ranking Member Barney Frank, after whom the Dodd-Frank bill is named, partially anyway. Those closed-door committee meetings can be hard for a bill to get out of, so it's difficult to say for now.
Ask a Question