Diebold Uses Mobile Phones to Protect ATM, Debit Cards
Innovative card locking technology will turn mobile phones into keys that lock and unlock bank cards.
Diebold (NYSE: DBD) has introduced a way for consumers to protect their ATM and debit cards with a mobile phone.
The MobiTransact Card Lock technology will utilize text messages to control the security of a bank card and forbidding access at ATMs or point-of-sale card terminals.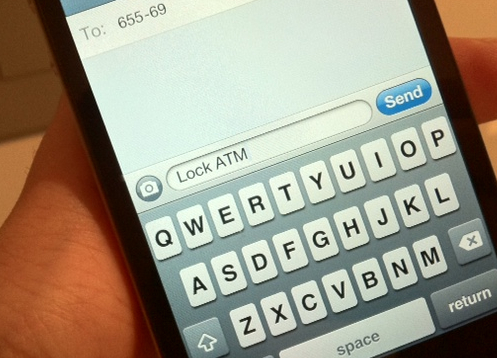 By sending a "lock" text to a designated number, the user can lock the card, which cannot be used to make any ATM transactions or debit card purchases. Sending "lock ATM" will disable access to ATM withdrawals. And, sending "unlock" will free the card from any transactional restrictions until it is once again locked.
Security of Utmost Importance
"By putting consumers in charge of their own security, Card Lock helps them actively participate in fraud mitigation," said John M. Deignan, vice president and chief marketing officer at Diebold.
The text messaging interactions are integrated into a mobile banking platform that can send message alerts for every transaction attempted on a card. It will also let users know when they forget to unlock their cards as they would be notified of an unsuccessful transaction.
More importantly, cardholders can lock their cards to prevent fraudulent transactions in the event that crooks get their hands on the cards and PINs. This would be advantageous against rampant debit card skimming, where thieves are able to steal PINs and replicate ATM and debit cards.
Diebold's Card Lock solution bears close resemblance to patented technology held by ICAP Patent Brokerage. The patent lets mobile devices act as on/off switches for credit cards.
A Diebold spokesperson did not reply to a request for details on any financial institutions that are planning to offer the company's MobiTransact Card Lock solution or on any patent agreements with ICAP Patent Brokerage.
Ask a Question