Small Banks Pay Customers to Use Debit Cards
Being able to offer free checking accounts and free debit cards is not enough for small banks, they are willing to fork over cash to steal customers from big banks.
Bank of America's announcement of a $5 monthly debit card fee triggered more than just a public uproar. It revved up the engines for banks' marketing departments when press releases came one after another, boasting the banks' commitments to free debit cards.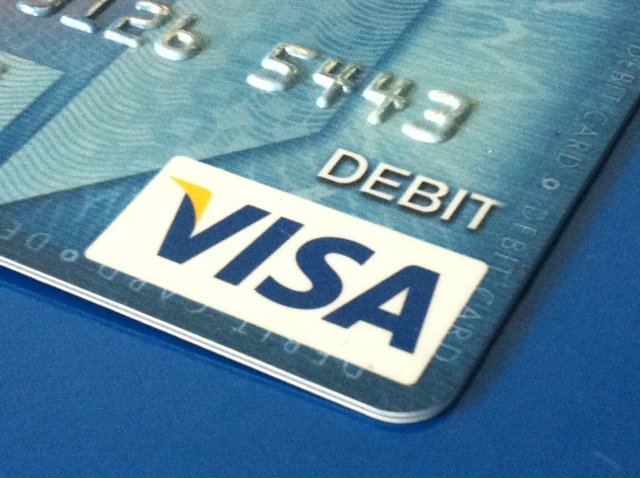 But, competing banks didn't stop there because the buzz is still very much alive and it offers the opportunity to poach customers from big banks that are imposing debit card usage fees. On top of remaining fee-free, they're paying customers to use debit cards.
A Giant Falls
The Durbin Amendment of the Dodd-Frank capped debit card interchange fees collected by banks from merchants.
While a few big banks including Wells Fargo, SunTrust, and Regions Bank began charging fees to use debit cards, Bank of America's $5 fee drew the most attention. Customers vowed to leave the bank for smaller banks and credit unions to avoid such fees.
A 22-year-old BofA customer started a petition against the new fee and has already collected over 222,000 signatures.
Recently, a new bill has emerged with the goal to repeal the Durbin Amendment so that the banking industry doesn't resort to charging debit cards fees to recoup lost revenue.
More Than Free
A provision of the Durbin Amendment exempts financial institutions with less than $10 billion in assets. Therein lies the reason that small banks have the audacity to pay customers to use their debit cards.
First Federal Bank of Florida, with $943 million in assets, will pay new Free Checking customers $6 per month for six months when they make 5 signature-based debit card purchases in each month.
Holding $750 million in assets, Community Bank & Co. will pay $5 per month for an entire year when new customers with Value Checking accounts use their debit cards.
Even the tiny Peoples Savings bank of Urbana in Ohio, with $86 million in assets, will credit $5 to each accounts that posts at least one signature-based debit card transaction in November, December, and January.
Such an incentive may seem attractive from a marketing perspective but it isn't nearly as lucrative as the occasional signup offers from big banks. For example, Chase is currently handing out $125 to new checking customers.
Do you think this is a good way for smaller banks to steal customers from the likes of Bank of America?
Ask a Question