U.S. Bank Offers Instant Store Credit Card App
Signing up for store credit cards will take on a whole new experience thanks to smartphones and mobile apps.In a typical shopping trip, a shopper may get a pitch from a sales clerk to sign up for a store-branded credit in exchange for a nice discount. After submitting the application, the card may take a couple of weeks to arrive in the mailbox.
U.S. Bank (NYSE: USB) aims to eliminate that wait time by partnering with select retailers to offer mobile credit card sign-up apps. Recreational Equipment, Inc., which sells outdoor gear and apparel, is the first retailer to pilot such an app.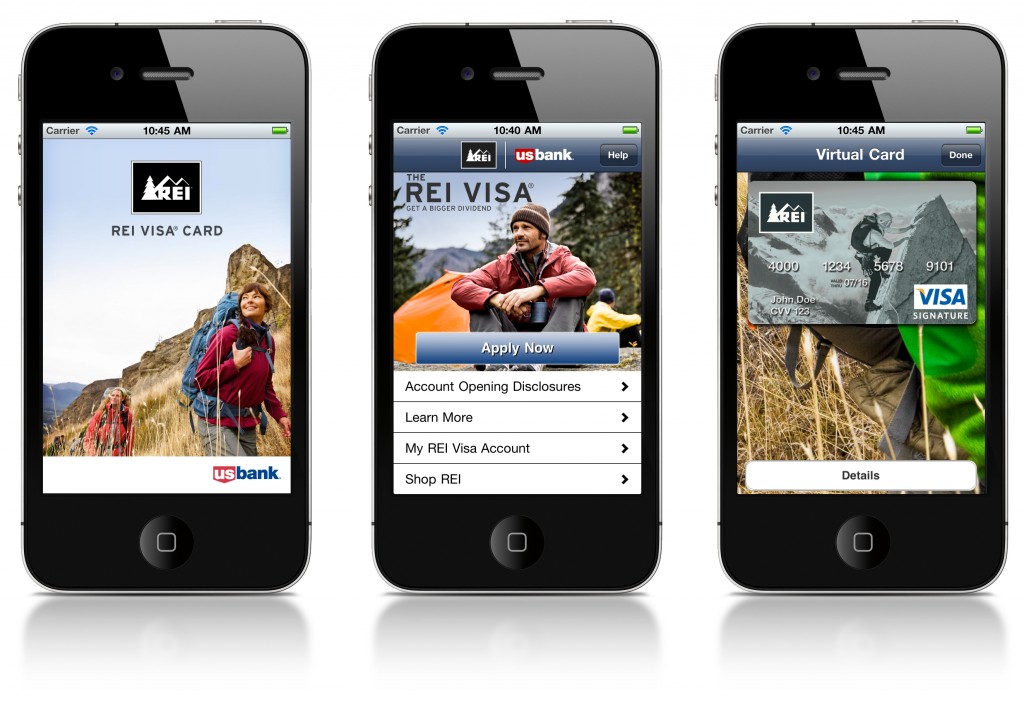 After downloading the REI Visa Card app on an iPhone, users can apply for U.S. Bank-issued REI Visa credit card and be instantly approved. Then, card account information can be immediately present to the sales associate so the purchase can be charged on the new card account.
The physical card may arrive weeks later but the app acts as a virtual credit card — letting users shop without adding yet another card to their wallet. The app also lets cardmembers manage their store accounts, view recent transactions, and make payments. (The store-branded card does not show up in U.S. Bank's native apps.)
Currently, the U.S. Bank card app is only available for the iPhone but there are plans to offer it on the Android platform.
Driving Consumer Loyalty
A store-branded card often provides discounts that keeps cardmembers returning and spending more money. Being able to be approved for a store credit card directly through a mobile device is just another step in improving consumer loyalty.
However, the personal finance community usually warns against hasty decisions to sign up for store cards. These attached discount offers prey on consumers' impulse affinity for a deal. As a result, they get a card that tend to carry higher interest rates and terms that are worse than that of general credit cards.
While the convenience factor plays a role in the appeal of U.S. Bank instant store card apps, it remains the job of the consumer to perform due diligence when applying for any type of credit line.
Ask a Question