Federal Reserve Approves "Living Will" Rule for Nonbanks
"Too big to fail" may soon become an extinct adage following the Federal Reserve's approval of a rule that will require the nation's largest financial institutions to file plans outlining how they will manage in the event of a bankruptcy.
The Federal Reserve announced its approval of a final rule that will require nonbank financial institutions with assets of $50 billion or more to file resolutions plans on an annual basis.
What's the (Resolution) Plan, Stan?
The plans, which must be filed with the Federal Deposit Insurance Corporation, are required to include a description of actions the institution in question would take in the resolution in the event of a bankruptcy filing, which includes the company in question's organizational structure and interdependencies to other financial institutions.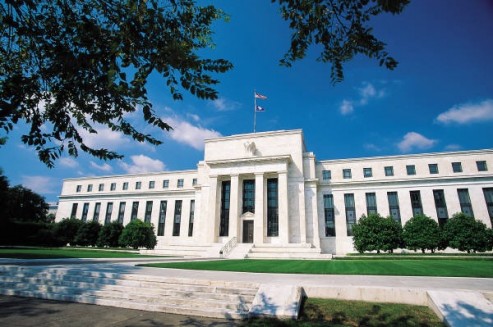 Living Wills: Could They Mean The End of Bailouts?
The rule, which was included in the massive Dodd Frank Act that passed through Congress in 2010, is part of a greater effort undertaken by the federal government to prevent the possibility of new bailouts made on the backs of U.S. taxpayers.
The most notable bailout of a nonbank entity made to date was that of New York-based American International Group, which took in $85 billion in funds back in 2008 when regulators were concerned that it's collapse would create a ripple effect that would eventually have debilitating effects on the entire global financial system.
Through the rule, nonbank entities will be required to submit plans on a rolling basis based on their size. Nonbank financial institutions with assets of $250 billion or more will be required to submit their initial plans on or before July 1, while nonbanks with assets of $100 billion or more but less than $250 billion will next be required to submit plans one year after. The remaining financial institutions will have until the end of 2013 to submit their resolutions plans.
Just this past September the FDIC approved an interim final rule requiring bank holding companies with assets of $50 billion or more to file resolution plans—also referred to as living wills. The rule currently applies to 37 FDIC-insured depository institutions holding $3.7 trillion in insured deposits, or close to 60% of all insured deposits as of the end of 2010 according to the agency.
Ask a Question