Lowe's Will Close 20 Stores, Lay Off 1,950 Employees
As the economy continues to struggle, you'd think that people would ramp up their own home improvement projects instead of hiring contractors, yet Lowe's has reported that they will be shutting 20 underperforming stores in 15 states, laying off 1,950 people.
Lowe's Companies, Inc. (NYSE: LOW) has already closed ten locations on Sunday and plans to close the remaining ten locations in around a month, as they try to sell off all of their inventory. Lowe's is not letting underperforming locations keep them down, though. They still plan to open ten to 15 new North American stores per year starting in 2012, a reduction from their previous goal of 30.
As promised, the company remains on track to open 25 stores this year.
Lowe's currently operates about 1,700 stores in this country, and in January reportedly employed 161,000 full-time and 73,000 part-time workers.
Lowe's Tries to Catch Up
In an effort to cut costs like cross-town rival Home Depot, which reported higher sales at stores open a year or more for nine straight quarters, the branches will be closed largely in the Northeast region, but with the Midwest and California losing quite a few as well.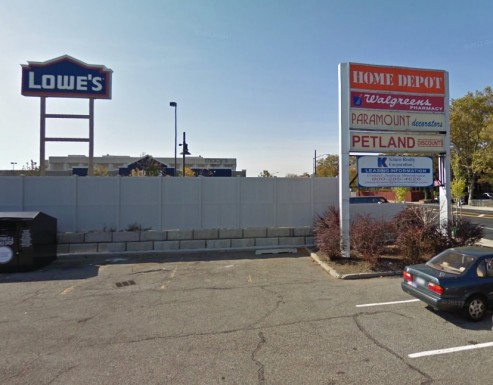 The full list of affected stores are mostly outside of major metropolitan areas, with the exception of one in Denver, CO, and somehow does not include a location in Brooklyn (featured) which almost actually shares a parking lot with Home Depot. You can theoretically park between the two and scour for the best deals at either store with no inconvenience.
Home Improvement Down?
It will allegedly cost Lowe's $130 million to get out of their current leases on the stores, pay employee severance costs for 60 to 90 days depending on their terms and manage losses on excess inventory.
Apparently the "do-it-your-selfers" are too cash-strapped for even these small home improvement projects and are making cuts wherever they can.
Will these closures affect your home improvement plans? Tell us in the comments section below.
Ask a Question