Wells and Citi Announce Q3 2011 Earnings
Earnings season is upon us! Citigroup and Wells Fargo were the first two commercial banks to announce their earnings for Q3 on Monday. How did they do, given the state of the economy and all the new financial regulations?
You'll be shocked to learn that both earned handsome profits. This depends, of course, on how you define profits.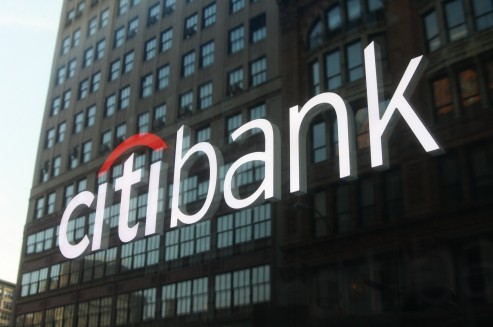 Starting off with Vikram Pandit's Citigroup (NYSE: C), which posted $20.8 billion in revenue. After operating costs, Citigroup delivered $3.8 billion in net revenue, totaling $1.23 earnings per diluted share (diluted share numbers are the lowest estimate because they include outstanding stock options).
These numbers are 13% higher than last quarter's earnings and 74% higher than Q3 2010 earnings. But, Citigroup is known for tricky accounting practices, and this report was no different.
Citigroup factored in a credit valuation adjustment of $1.9 billion into their earnings. Without this accounting trick, their net income would be cut in half.
Credit valuation adjustments take into account the decrease in a company's bond value on the market, and mark that down as a profit, according to this old New York Times story about Citi pulling the same trick in 2009. Though they have not purchased the debt back at discount, they could, so they factor it into their quarterly profits to fluff their revenue.
Wells Fargo (NYSE: WFC) also reported their earnings on Monday. They brought in $19.6 billion in revenue in Q3, slightly less than last quarter. But their net income was $4.1 billion, which is 3% higher than Q2 and 21% better than Q3 2010. For Wells Fargo, this was a record-setting quarter.
Wells Fargo was not as tricky as Citigroup with their accounting, and as a result they came in slightly below projected earnings this quarter, while Citi reported earnings well above expectations. So Wells' profits were handsome but slimmer than analysts hoped, and Citi's were possibly real and higher than expected, or definitely real and slim. Who knew accounting was so fun?
Both of these banks, we should note, have introduced fees on some checking accounts to make up for the Durbin Amendment's limits on debit interchange fees. These changes went into effect, for the most part, on October 1 of this year, right after Q3's end. It will be interesting to see what effect, if any, this has on their Q4 earnings.
Ask a Question