Consumers Union to BofA: Kill the Fee
On Monday, the Consumers Union, publishers of Consumer Reports, wrote an open letter to Bank of America® CEO Brian Moynihan, asking him to recall the $5 debit card fee that the bank will be introducing.
The letter, dated on Monday, calls the $5 fee "both ill-timed and unfair." Not only is BofA (NYSE: BAC) charging customers "to access their own money," but they're doing so shortly after taxpayers bailed the bank out with a $45 billion loan, the letter explains.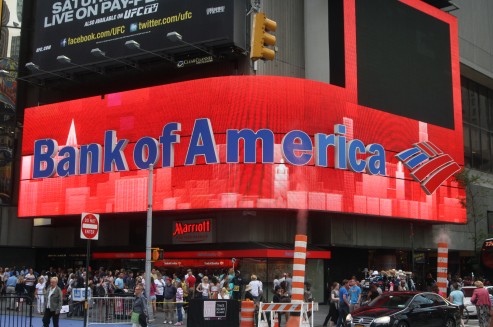 And aside from the poor timing, Consumers Union argues that the fee is an obvious form of price gouging. Debit cards simply don't cost that much for banks to process, according to CU. Banks will still be able to charge up to 24 cents per swipe (we don't know where they get this number, as the swipe fee cap is 21 cents), and according to the Federal Reserve, the median cost to banks is just 8 cents on PIN swipes.
Furthermore, the CU points out, as others have before them, that debit card payments are significantly cheaper for banks to process than checks. So not only is the $5 fee not reflective of the costs Bank of America® incurs for providing the service, it levies a fee on the wrong service. A customer who writes 20 checks a month will pay nothing to the bank, while a customer who swipes her card once a month pays $5; that's hard to justify.
The letter speculates that Bank of America®'s fee is "arbitrary and designed to generate income to make up for [their] bad business decisions," not to cover expenses associated with the product.
It seems that this debate will go on and on until Bank of America® explains to their customers exactly how they came to the $5 amount, and it's terribly unlikely that they ever will. Instead of focusing on repealing the Durbin Amendment or making debit fees illegal, why don't policy professionals and advocacy groups help people learn about alternatives?
Consumers Union does provide a guide on how to switch banks cheaply and safely, though it is not a new tool. Either way, November 5th is just around the corner…
Ask a Question