Citigroup Pays $285 Million Settlement as Gains Continue
This is the second largest settlement of its kind since the housing crisis has raised eyebrows and finally outcries during its steady descent into near insolvency. Citigroup agreed Wednesday to pay the $285 million to investors.

After Citigroup pays up, the Securities and Exchange Commission will have collected a total of over $1 billion through settlements resulting from shady mortgage bond dealings such as this one.
Laying the Trap
The official complaint by the SEC that Citigroup (NYSE: C) had defrauded investors who bought into this deal involves a portfolio valued up to $1 billion of mortgage-related investments in a collateralized debt obligation, or a CDO. Citigroup tricked investors into thinking that the investments in the portfolio were valuable.
In reality Citi had bet that the investments would lose value.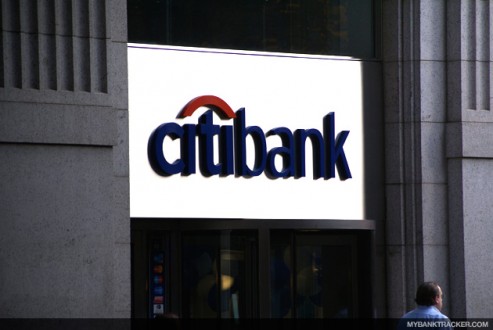 In a CDO investors buy up tranches, or layers of the portfolio, that are assigned value based on their security. The higher the tranche's risk, the higher possible reward. In this case they were all worthless within just months of creation causing 15 hedge funds and other investment firms to lose hundreds of millions while Citi brokered their way into $160 million in trading fees and profits.
The only Wall Street firm penalized more for misleading investors before the financial crisis was Goldman Sachs Bank USA, which paid $550 million last year. A similar case brought against J.P Morgan Chase (NYSE: JPM) resulted in a $153.6 million settlement in June.
Although this damaged many companies severely including contributing to the bankruptcy of Ambac Financial Group who lost $500 million from guarantees sold on the deal, this is but a speed bump for Citi.
Equivalent to a Slap on the Wrist
Citigroup will pay back the fees and profit it earned, plus $30 million in interest and a $95 million penalty, a pittance for the company, which just announced profits rose by 74 percent to $3.8 billion in earnings this past quarter. The money will be returned to the investors, the SEC said.
CEO Vikram Pandit stands to earn a bonus package worth approximately $23.4 million if performance goals are met.
It's cases like these that infuriate investors and onlookers, and continue to fuel the Occupy Wall Street movement. Taxpayer money was used to bail out Citigroup, which received no less than $45 billion of the $700 billion doled out in 2008 to financial giants on the brink of failure.
Ask a Question