Consumers Occupy Wall Street, But Most Want To Occupy Washington
As consumers continue to take their frustration with the top 1% to the streets, the vast majority of Americans actually blame the federal government more than they do Wall Street for their financial pains.
Counter to the beliefs of those closely following the leaderless Occupy Wall Street protesters, 64% of Americans actually blame the federal government for their economic problems while less than a third (30%) blame the fat cats occupying office space in New York's now-crowded financial district. The remaining five percent of those polled were undecided on the issue.
As Gallup pointed out, both the federal government and Wall Street have rightfully been the target of civil unrest, though anger levied at the federal government has most notably taken the form of Tea Party Movement.
Feds, Not Wall Street, Ruined Economy:
While more than three quarters of Americans blame both the federal government and Wall Street for the state of the economy, 11% blamed the federal government for the economic problems facing the United States when forced to assign blame to either one or the other.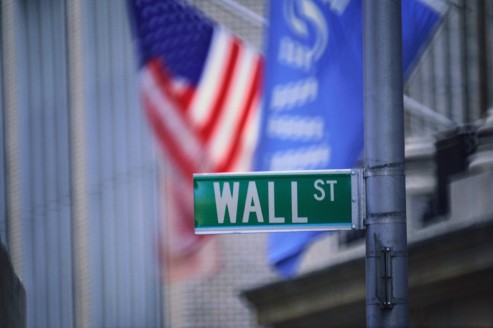 The poll also showed that the 26 percent of Americans supporting the Occupy Wall Street cause are more likely to blame Wall Street for the economy, while 22 percent of Americans supporting the Tea Party overwhelmingly blame the federal government. The divisions also cut across party lines, with Republicans and Independent voters blaming the federal government more and Democrats essentially split in their assignment of blame.
Note To Politicians: Don't Pick Sides:
Earlier this year Gallup released poll results showing that majorities of Americans overwhelmingly felt both the federal government and U.S. financial institutions have too much power. Yet another Gallup poll from this year showed that the number of Americans displeased with their banks has reached an all-time high, with 36 percent of consumers having either "very little" or "no confidence" in their banks.
While Bank of America®'s decision to begin charging a $5 monthly debit card fee and the continued elimination of debit rewards and free checking accounts across the nation couldn't have done much to bolster the popularity of banks, the perceived inability of the federal government to efficiently regulate banks and other financial institutions could also speak to its ineffectiveness.
When it's all said and done, Gallup makes a good point to politicians looking to clench the presidency in 2012: latching on to either one or another side by either dismissing Teabaggers or Wall Street occupiers will alienate a good chunk of your voter base and do more harm than good on the campaign trail.
Who do you blame more for the state of the economy — the federal government or Wall Street? Sound off in the comments section.
Ask a Question