Joseph Grano Offers Bold Economic Solutions
The perfect storm: that is how Joseph Grano, Chairman and CEO of Centurion Holdings explained the three-headed monster currently plaguing the U.S. economy. His solutions, though, answered the questions marvelously.
Here at MyBankTracker.com we're always looking for opinions and insights into the financial crisis. This kind of transparency is one of the main goals of our site.
Joseph J. Grano Jr. appeared at Queens College on Wednesday to talk to students, faculty and the public about his life and career. He is an extremely impressive man who has been featured in the NY Times due to his many accomplishments.
From 2001 to 2004, he was chairman of UBS Financial Services Inc. and in 2002, President George W. Bush appointed him to serve as the chairman of the Homeland Security Advisory Council. He has also worked at Merrill Lynch in senior management positions and holds many honorary doctorate degrees.
In the course of discussing his career and personal life, Mr. Grano finally broached the topic we were all waiting to hear: How do we solve the economic crisis going on in the Uuntied States?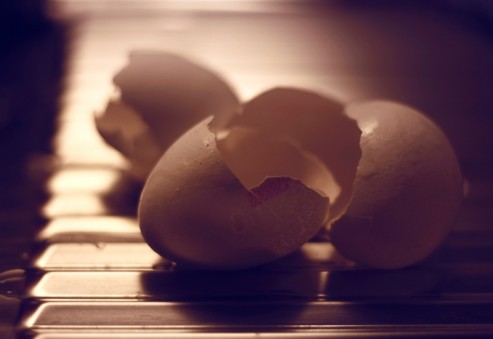 His three part solution came out very matter-of-factly following a clear speech delineating the problems in our economy today.
First Problem: Real Estate
With an extremely deflated housing market and many homeowners trying to come to grips with the fact that their house is worth less than what they paid for it, Grano proposed that the FHA allows an assumable refinance at a rate of 3.5 percent for seven years. He chose that rate because that is often around the introductory rate that homeowners got suckered into years ago, and seven years because that is the average turnover rate of a house.
Banks lose approximately $120,000 on foreclosure. Grano estimates that the banks will lose around half that with a plan like this to refinance.
Second Problem: Unemployment
"The regulations that we have today are absolutely ridiculous since we need to create wealth, not redistribute it." Grano proposed new tax breaks for companies to begin hiring on a large scale again.
Here it is: A $1,000 tax break per new employee hired results in serious capital. Companies hire 1,000 new employees for three years, and now they have a $1 million break to work with. If every Fortune 500 company does this, that's 500,000 Americans going back to work.
A similar, scaled down deal for small businesses spurs along employment even further. Also, these people going back to work are now paying taxes on income they never had before; the program pays for itself.
Final Problem: National Deficit
The deficit has to be solved. Grano picked on Social Security but he of course admitted it's not the only problem. Everyone above 45 years old can work until they're 65, retire and collect their money. But anyone under 45 has to work until age 72 to collect benefits.
His points were poignant and bold; his talk informative. Mr. Grano has the type of aggressive solutions that this country needs right now. As Americans become more fed up with their politicians, we will move farther away from the possibility of realizing a balanced reform and closer to the necessity for drastic resolutions.
Ask a Question