Capital One CEO: Debit Card Fee Rules Not As "Needle-Moving"
On the verge to become one of the biggest banks in the U.S., Capital One's top executive shows no intention of charging debit card fees.
Many American consumers who've learned that they are going to be charged to use their debit cards have joined a nationwide protest against such a bank practice. Others who aren't affect by such a fee are likely praying that their bank doesn't resort to such a measure to recoup lost revenue.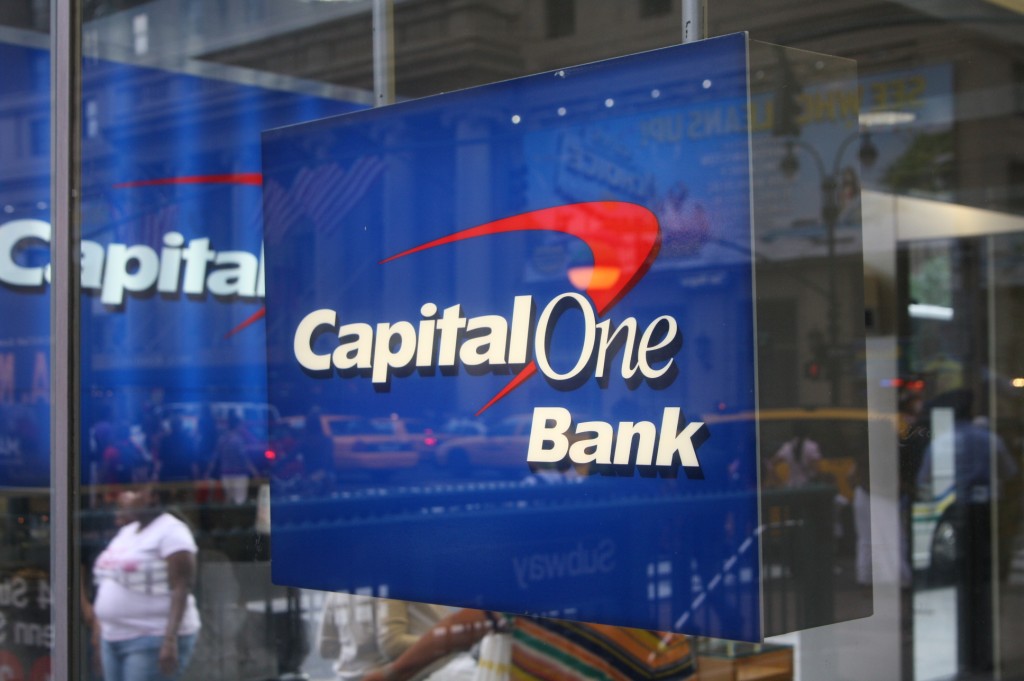 Capital One (NYSE: COF), one of the largest banks in the country (and to be even bigger after the purchase of ING Direct), shows no immediate signs to impose a debit card usage fee.
In last week's third-quarter 2011 conference call, Capital One CEO Richard Fairbank called debit card interchange fees as a "smaller part of overall Capital One".
"The Durbin Amendment is not as needle-moving for us," Fairbank responded to a debit card pricing-related question. "It will though, just on a gross basis, reduce our revenue by about $70 to $90 million. So, it's not small potatoes."
Capital One reported total revenue of $4.154 billion in Q3 2011.
Effects Downplayed
Fairbank noted that Capital One has made some changes in response to the new debit card swipe fee rules, which reduced the limit for fees collected by banks from merchants when consumers make debit card transactions.
A prominent change by Capital One included replacing "no-strings" free checking with products that carried "low monthly fees and reasonable hurdles to avoid them".
Capital One does not currently charge for debit card usage. Furthermore, the bank doesn't charge currency exchange fess on debit card purchases and withdrawals made internationally – in the same manner that it doesn't charge foreign transaction fees on all Capital One credit cards.
"Overall, it's a relatively benign sort of change that we've done at Capital One," Fairbank said.
Big banks that have opted to charge debit card fees in response to Durbin include Bank of America®, Wells Fargo, SunTrust, and Regions Bank.
The ING Direct Play
At a time when outraged customers vow to leave banks that chose to charge debit card fees, the purchase of ING Direct may benefit Capital One's image. ING Direct is known for being an online bank with low fees, competitive interest rates, and friendly service.
"The big noise about just how expensive banking is becoming for folks probably plays into the hands of low-cost players," added Fairbank.
The acquisition of ING Direct would send Capital One into the top ranks of the banking industry, warranting scrutiny from lawmakers and industry groups that fear its size would pose a weak point for another collapse of the financial industry.
As big banks have showed their hands when it comes to debit card fees, Capital One customers can be understandably worried that the bank may also take such a step.
However, as attention is deflected to debit card fees, Capital One may use this time to gain market share.
From Q2 2011 to Q3 2011, Capital One reported total deposits increasing from $126.1 billion to $128.3 billion.
Ask a Question