Obama Changes Refinance Program
President Barack Obama will be in Las Vegas today, and will reportedly be announcing a plan to help underwater homeowners. It won't be a new program, merely a change to the existing program he started in 2009: Home Affordable Refinance Program (HARP).
His jobs bill stalled in Congress, doomed by Republican opposition to the revenue raising half of the bill, Obama is looking for other ways to stimulate the economy through his executive powers. His latest plan is a modification of his home loan refinance plan, HARP, which will make it easier for more Americans to access the program, especially those whose mortgages are underwater.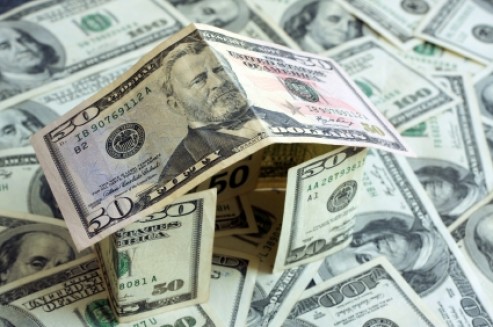 HARP: Not Very Effective
HARP has helped about 900,000 Americans refinance their homes. The program allows for people with federally-insured or federally-owned mortgages, who otherwise would not qualify for refinancing, to refinance their home loan and switch from ARMs to more stable products with lower interest rates.
The program, by most estimates, has not helped enough Americans. There are about 11 million Americans underwater on their mortgage, meaning the outstanding balance on their mortgage is higher than the appraised value of their home. HARP, until today's change, only allowed for a maximum loan-to-value ratio (LTV) of 125%, meaning homes that have lost the most value are ineligible for the program.
To help fix this problem, Obama will be lifting the LTV ceiling, making all homeowners eligible for the program no matter how far the assessed value of their home has slipped. The adjustments to the program will also eliminate certain fees, and lower other ones, for customers who switch to shorter-term loans. The administration hopes this will make the program easier to access for millions of Americans, providing a form of stimulus for those whose finances are strangled by their mortgages, while also taking advantage of the historically low interest rates driven low by current monetary policy.
Requirements Still Stringent
In order to be eligible for the program, however, borrowers still need to be current on their mortgages, with no late payments in the six months prior to applying, and a maximum of one late payment in the year prior. For borrowers who cannot keep up with their payments, there is HAMP — the Home Affordable Modification Program, which has also been something of a policy failure.
What none of the programs offer is a "haircut" on the principal of the home loan. Especially in a city like Las Vegas, which is one of the hardest hit by foreclosures and declining home values, a program to reduce mortgage principal for underwater homeowners would be an excellent form of stimulus. Don't hold your breath, though.
For anyone interested in applying for HARP, the changes go into effect on November 15. Learn more at MakingHomeAffordable.gov.
Ask a Question