Credit Card Swipe Fee Reform May Play Out Differently Than Durbin's Crusade
With the debit card swipe fee debate on ice, credit card interchange fee reform has become the new crusade of the U.S. retailers.
Since debit card swipe fee reform took effect earlier this month the National Retail Federation began a 12-month campaign that, in part, addresses what the group sees as a need to reform the current credit card swipe fee system. Under the current system, banks collect roughly $30 billion per year from retailers in the form of interchange fees.
Groups like the Merchant Payments Coalition argue that the average American family paid about $300 each year in hidden credit card interchange fees back in 2006, which is enough to anger anyone considering how the economy nosedived just one year later. When you see how debit swipe fee reform changed the retail banking industry for consumers over the past year, it's hard to imagine credit card swipe fee reform garnering any sort of popular support.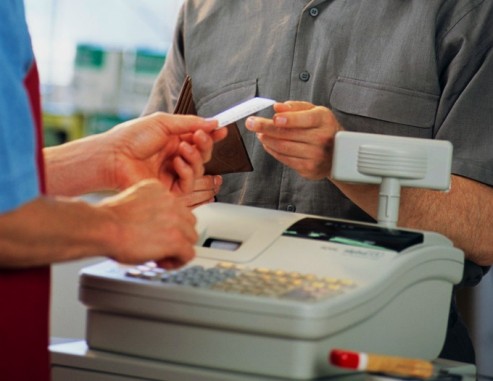 Despite this, there still do exist a number of facts that could help credit card swipe fee reform play out much differently than debit interchange fee reform. Here are just some:
The Credit CARD Act Will Curb New Fees:
The moment U.S. banks began to realize that debit card swipe fee reform wasn't just some fringe movement they starting looking for ways to pass on the costs of lowering interchange fees to consumers. First, it was the elimination of free checking; next it was debit rewards. The final blow dealt to banking customers was the introduction of monthly debit card fees.
What's made it easy for banks to tack on fees and eliminate services is the absence of legislation comparable to 2009's Credit CARD Act to protect checking account products. Not much out there exists to protect retail banking customers from new fees, and it would be close to impossible for federal regulators to adopt legislation barring banks from eliminating services they technically don't really have to offer. At least with the CARD Act, credit card customers have more federally-mandated protections against predatory fees and unanticipated interest rate hikes. It's still unclear to me at least where credit card companies how credit card issuers would pass along these costs.
Credit Card Rewards Used Most Prominently By Affluent Americans:
A report issued by the Boston Federal reserve showed that the use of credit card rewards—funded exclusively by credit card interchange fees—shows just how those that don't use credit card rewards are regularly shafted by the current credit card interchange system.
Consumers can be split into two groups: cash payers (this includes those paying with cash, debit cards, checks and prepaid cards) and credit card payers. Similar to the debit interchange system, retailers transfer the costs of paying swipe fees to all consumers—regardless of how they pay—in the form of higher-priced goods.
While credit card payers end up making their money back in the form of the rewards points they earn, cash payers simply lose out. In fact, cash payers on average end up paying $149 to card users while card users receive $1,133 from cash payers through the current credit card interchange arrangement. What's even more alarming about the Boston Fed's report is the correlation that's drawn between credit card rewards use and income.
According to the report, the lowest income U.S. households (those earning $20,000 or less annually) end up paying the highest-earning households (those earning $150,000 or more) $21 each year through the current credit card interchange system while the high earners are also paid an average of $750 each year in the form of rewards.
All things considered, it's hard to imagine that consumers, particularly low and middle-income, wouldn't support some form of credit card interchange reform. Unlike the debit interchange system, the credit card interchange appears to disproportionately favor high earners.
Prime Borrowers: The Bread and Butter of the Credit Card Industry:
As mentioned above, the Credit CARD Act made in almost impossible for credit card companies to charge predatory fees, though according to Odysseas Papadimitriou, CEO of credit card comparison website CardHub.com, the legislation primarily benefitted subprime cardholders—those considered more of a lending risk. This is because fees are how credit card companies make most of their money from subprime borrowers, and with new regulatory controls in place these companies had fewer options remaining.
In comparison, the bulk of money made from card companies off of prime borrowers–those with excellent credit and payment histories–is in the form of both finance charges and interest. And, the Credit CARD Act didn't necessarily limit the ability of card issuers to hike interest rates on these borrowers. The act simply forced card issuers to provide greater notice and to be more transparent when doing so.
Overall, prime customers make more money for credit card companies than subprime borrowers. They always pay on time and they typically don't carry balances from month to month. So, while credit card companies could start hiking up interest rates on their prime borrowers if credit card swipe fee reform was successful, they'd risk alienating their most reliable customers in the process.
In the end, it may to too soon to tell how an overhaul of the current credit card interchange system would play out. But, it's definitely safe to say that it will be quite a different battle than debit swipe fee reform and, hopefully, a winning one for consumers.
Carolyn Okomo is a personal finance writer and the Tuesday columnist for MyBankTracker.com. You can follow her tweets @CarolynMBT..
Ask a Question