Proposed Bill to Port Bank Account Numbers, Prevent Zombie Accounts
U.S. Congressman Brad Miller introduces a bill that aims to remove the hassle that comes with closing and switching bank accounts.
The ability to port a phone number when switching carriers keeps customers in the loop among their contacts. Being able to do the same with a bank account number would mean maintaining the links to essential accounts such as credit cards, loans, utilities bills, and etc.
To make that into a rule, U.S. Representative Brad Miller of North Carolina seeks to pass the Freedom and Mobility in Consumer Bank Act.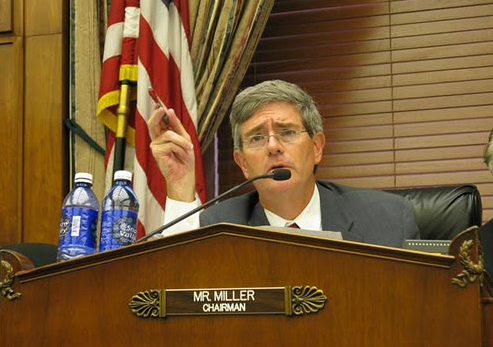 The act, a response to the recent clatter over debit card fees, was largely triggered by Bank of America®'s $5 fee, which prompted consumers to transfer their money out of big banks and into friendlier alternatives including online banks, community banks, and credit unions.
The legislation will amend the Federal Deposit Insurance Act with a provision that forces banks to offer the option to transfer account numbers to simplify the switching process.
The idea is to cut out the need for customers to change bank account information for a plethora of purposes such as direct deposit, bill payments, and automated transfers.
While the rule entitles customers to the same account number, every U.S. financial institution has unique routing numbers. Customers are often asked to provide their bank's routing number in addition to their account number.
So, even with this new law, consumers won't encounter an entirely hassle-free transition to a new bank.
Accounts Alive Again
One problem experienced by some consumers is the "zombie" bank account.
Buried deep in the fine print of account disclosures, some banks reserve the right to reopen a closed account if a debit transaction hits the account. Ex-customers usually have no knowledge of this until they receive a letter from a collections agency, asking for payment of the months of accumulated fees.
Part of Miller's proposed bill will prohibit the reactivation of a bank account to complete a payment after an account has been closed. Charges or fees cannot be imposed after a customer has requested their account to be closed.
Additionally, the bank must notify the former customer if a pre-authorized recurring debit hits the account in the 30-day period following account closure – so they'll know to reroute the debit to their new bank account.
This provision will save the headaches involved with forgetting to provide companies with updated bank information.
Consumer-Friendliness
Other provisions govern how a bank can handle closed accounts with negative balances. Banks would be required to make a reasonable attempt to notify the accountholder to correct the balance.
Under certain conditions, banks are not allowed to report a consumer's negative balance on their ChexSystems report. The deposit banking equivalent of a credit report – with tarnished banking histories – may prevent a consumer from being approved for a savings or checking account.
In general, the bill addresses much of the fine print that can make closing bank accounts a nightmare of an experience.
Ask a Question