FedEx Adds 20,000 Jobs Expecting Busiest Holiday Season
FedEx announced it will hire 20,000 extra employees this year for the holiday season even as the United States Postal Service drowns in debt and threatens to isolate many small towns across the nation.
FedEx anticipates December 12 to be their all-time busiest day ever when they will have the responsibility to shuttle around over 17 million packages worldwide; just a fraction of the 260 million they expect to be sent between Thanksgiving and Christmas.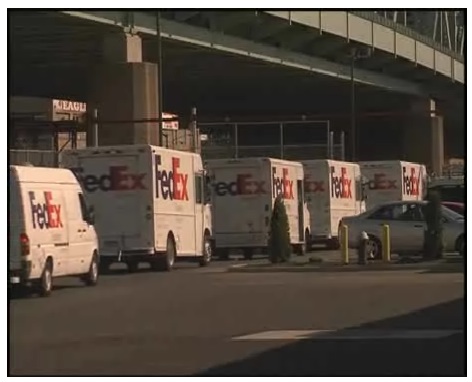 This accounts for a 12 percent increase in shipments year over year, which is good news all around. Aside from necessitating the addition of temporary jobs, it also means people are spending more on their holiday shopping.
USPS Almost Down and Out
But while FedEx is ramping up their services and even providing some temporary employment to those desperately seeking, nothing similar can be said of the Post Office, which continues to be bogged down by budgeting problems and a divided audience.
It comes down to the fact that the neighborhoods that can afford the Postal Service barely need it and those who so desperately rely on its survival can hardly afford the most basic services.
Nevertheless, gift-senders and those wishing to send out the annual holiday photo card of the kids ("My, how they've grown") even in rural areas threatened by Post Office closures can at least rely on FedEx to deliver this precious holiday cheer in a timely fashion.
Holiday Season of Employment
Similarly, large department stores and other huge chains will be filling their stores with tens of thousands of employees to handle the overloaded holiday shopping season.
Best Buy will hire an additional 18,000 workers, Macy's will take in 78,000 and Toys 'R Us wants a cool 40,000. Along with other companies doing the same thing, a total of 480,000 to 500,000 jobs are expected to be added in retail overall.
Ask a Question