Chase Private Client Offices Point to Problems in Banking
Banks have been doing a lot of research lately to understand the constantly changing customer demographic. They've decided that wealthy customers are essentially the only ones worth targeting.
Four years ago, J.P. Morgan Chase (NYSE: JPM) decided to open Private Client offices to give wealthy clients access to beautiful banking spaces with special private bankers and investment advisors. They hypothesized that wealthy clients will give them more money through these dedicated services.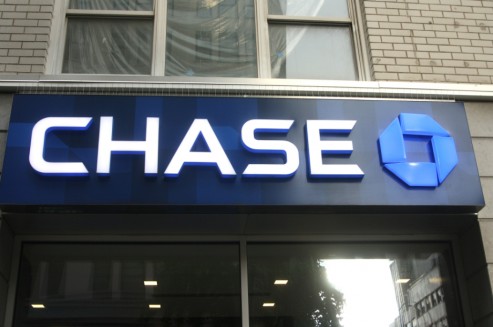 This week in Chicago and two weeks ago in south Florida, Chase expanded this ongoing campaign. So far, the bank has already carved out spaces in their branches in the Tri-State area, Illinois, California and now Florida.
The wealthy
In order to be considered for this exclusive club customers must have investable assets of $500,000 to $5 million, (not including real estate). This lower end of the high net-worth individuals is a valuable market and comprises 10 percent or 2 million of Chase's customers.
Aside from the exclusive offices, once granted access you will get better rates, waived fees, and special lending and mortgage products not available to regular customers. Chase credit cards for these customers come with exceptional rewards and higher credit lines.
With such a narrow focus on this small group of superior clients, Chase hopes to grow them so they can join the real moneymakers, the $5 million club. In Florida specifically these extremely rich members have access to an entire floor with private conference rooms, exquisite dining and access to the corporate art collection.
This new banking experience is sure to draw in more affluent customers who will appreciate being pampered for their dedication to the bank and higher net-worth.
What about everyone else?
Last week I discussed in my column that a study by the PEW Health Group found that more consumers are leaving banking than entering it. The underbanked, always a topic on everyone's mind, have been neglected by the banks and continue to legitimize alternative financial services.
If Chase's rapid expansion of their Private Client services doesn't clue people in to what's fundamentally wrong with our banking system I don't know what will.
People are literally struggling to live; there is no good banking solution for those without a solid income to cover the minimums and waive fees.
Private Client offices just fuel the argument that banking caters to the wealthy. As some struggle with a house worth less than they paid for and overdue mortgage payments, Chase chooses to spend even more money on the top few percent.
They expect to have nearly 50 Private Client locations by the end of next year in Florida alone, and 1,000 such offices by 2013.
National impact of 'Occupy'
Maybe it's all the hype from Occupy Wall Street or maybe they're actually onto something, but this whole 99% business is starting to make sense. Why not expend some energy and money catering to those who really need it?
The top 10% may have over $500,000 but the bottom 90 have exponentially more. Plenty of other services have figured this out such as Green Dot and Blackhawk, which recently formed a partnership to offer their services to hundreds of millions of people.
It's not just Chase who refuses to create sustainable solutions for the underbanked consumers, instead favoring the wealthier clients.
Bank of America®, PNC Bank and other financial servicers have also recently enhanced their product suite for this exclusive group. Banks have proliferated this intense split between rich and poor, and they are now ensuring it will lead to an explosive conclusion.
It's time that the enormous financial institutions in this country reach out to those beneath the very top tiers and acknowledge that there is an important market – and one that is getting progressively angrier and more desperate – beneath the cushioned, Private Client surface.
Ask a Question