Democrats Furious with BofA over Risky Derivates Move
Senate Democrats penned an angry letter to Ben Bernanke this week over the Federal Reserve's lenience with Bank of America®'s recent balance sheet maneuvers. The bank, they claim, is putting taxpayers at risk of cleaning up after it again, by moving trillions of dollars in derivatives from Merrill Lynch to Bank of America®.
The letter, written by Ohio Senator Sherrod Brown, and co-signed by Sens. Carl Levin (D-MI), Jeff Merkley (D-OR), Mark Begich (D-AK) Richard Blumenthal (D-CT), Tom Harkin (D-IA), Robert Casey (D-PA), Bill Nelson (D-FL), Sheldon Whitehouse (D-RI), and Maria Cantwell (D-WA), asks the Federal Reserve, the FDIC and the Comptroller of the Currency to enforce their own rules and prevent BofA from putting customers at risk.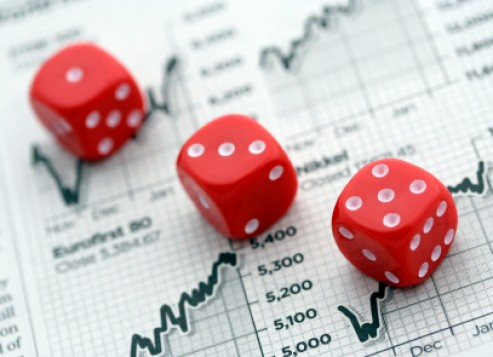 Making the Taxpayers Counterparty to Credit Risk
Bank of America® Corporation, which owns Merrill Lynch and Bank of America® N.A. (the actual bank), moved almost $15 trillion in derivatives from Merrill Lynch's books to BofA's books. Bank of America®, unlike Merrill Lynch, is insured by the FDIC because it is a deposit bank.
The letter cites Section 23A of the Federal Reserve Act, which "restricts transactions between banks and their non-bank affiliates, placing limits on the amount of each transaction relative to a bank's capital and prohibiting purchases of certain 'low quality' assets." Section 23A was designed to keep FDIC-insured entities from engaging in risky activity, much like the Volcker Rule, part of the Dodd-Frank bill, was designed to do.
By moving the derivatives onto the deposit bank's sheets, BofA has done two things according to the letter: increased their credit risk without increasing their capital cushion, and made the FDIC the "backstop" for in the event of default. Effectively, BofA has made U.S. taxpayers a counterparty to their risk, and they might have done it just to avoid having to raise collateral capital for Merrill Lynch.
Are These Derivatives Toxic?
According to an accompanying letter written by House Democrats, BofA was compelled to move the derivatives off of Merrill Lynch's sheets because of "[demands] by counterparties that Merrill Lynch transfer the derivatives." This, according to the letter, "suggests that the derivatives pose substantial risk."
Now that risk is has been transferred to the FDIC and American taxpayers.
Considering Congressional Democrats spent a great deal of political capital getting Wall Street reform through Republican opposition, it's understandable that they might be upset with regulators for doing nothing to stop banks from behaving in the same way they did in 2008, effectively socializing their losses, while refusing to lend money to get the economy going and gouging their customers with debit card fees.
Naked Capitalism, Yves Smith's blog, posted the news of the derivative transfer under the heading "Bank of America® Deathwatch". If she's right that this was a "desperate" maneuver by the bank's management, maybe we won't have a BofA to complain about in due time.
Ask a Question