FTC Shuts Down Scummy Debt Collectors
The Federal Trade Commission has shut down two boiler room debt collection operations in California for allegedly threatening and intimidating debtors. Know your rights, should you ever have to go to collection — you don't have to put up with harassment.
The Washington Post reports that in recent weeks the FTC has shut down two California debt collection agencies: Rumson, Bolling & Associates in Van Nuys in late September, and Rincon Debt Management from Corona on Wednesday.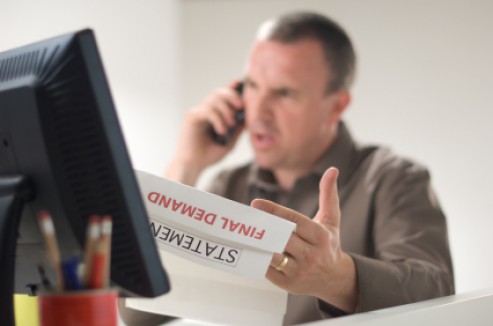 Rincon Debt Management, according to the FTC's press release, was routinely posing as attorneys and process servers from a nonexistent law office, threatening debtors with lawsuits or arrests, and asking for "legal fees" in addition to actual debts owed. They would also contact debtors' "employers, family, friends, and neighbors, posing as process servers," in attempts to get in touch with and intimidate debtors.
By doing this, Rincon broke four separate parts of the Fair Debt Collection Act, according to the FTC: they did not disclose the name of the company they work for; they misrepresented the amount of the outstanding debt; they contacted third parties in an illegal fashion; and they did not inform debtors of their right to dispute their debts.
This is disheartening but it pales in comparison to the FTC's reasons or shutting down Rumson, Bolling & Associates.
Rumson, according to the Post, threatened debtors' pets with violence, and also threatened to desecrate their loved ones' graves. One woman who filed a complaint with the FTC told her that Rumson contacted her on behalf of a funeral home where she had her two sons buried, and they "asked how she would feel if her son's body was dug up and dropped outside her door."
Rumson were a crew of equal opportunity crooks, apparently. They would also rip off their clients. Working for commission only, they would routinely collect money from debtors and not return it to their clients. Sometimes, the Post reports, Rumson requested funds from clients "that it said it would use to sue debtors. But it did not file the lawsuits or collect the debts."
Fortunately none of these people are doing business anymore, but it is sickening to know what the underbelly of the credit industry looks like, considering how many Americans are struggling with their bills these days.
Ask a Question