Credit Unions Strong, But Not Without Their Problems
For those of you that weren't too busy adorning yourselves in Halloween attire you may have noticed that yesterday also marked International Year of the Cooperatives 2012, a celebration of organizations for the people by the people.
The holiday, in its first and only year and recognized by the United Nations, was launched to bring recognition to co-ops; business both owned and controlled by the members they service. As the holiday's official website points out, co-operatives can take the form of many different organizations: supermarkets, pharmacies and even banks.
Cooperative Banks: What Are They?
Cooperative banks—referred to as credit unions in the United States—are member-owned, not-for-profit financial institutions that pay out profits in the form of interest on deposit accounts.
According to the National Credit Union Administration, there are over 10,000 credit unions with more than $480 billion in assets in the United States alone, while the number of credit union members stands somewhere around 91 million. And, as traditional banks continue to take flak from the mainstream media and consumers over their barrage of fees, the prominence of credit unions in shaping retail banking behavior in the United States will more than likely grow.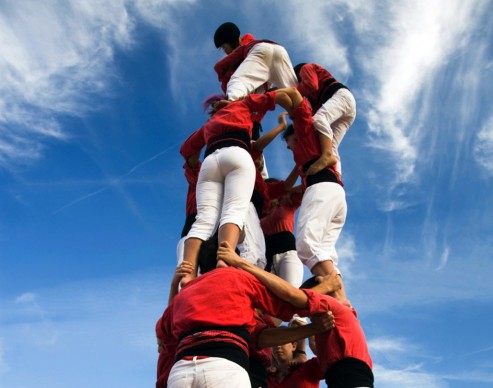 Yet another newly-branded holiday, National Bank Transfer Day, further speaks to the frustration consumers across the country have had with big bank, while the most prominent show of contempt for big banks has taken the form of the Occupy Wall Street movement. What holidays, and demonstrations alike, show is that both Americans and the world recognize the intrinsic value of credit unions and, most notably, are ready to put their money in institutions that values strong customer versus shareholder relations.
Risky Derivatives Trading Threatens Industry
While credit unions have become poster children of security and anti-capitalism in the retail banking industry as of recently, these institutions certainly haven't been immune to the turbulent market conditions of recent years. In fact, credit union suffered their most trying time of recent years in both 2009 and last year, which saw the failures of five prominent corporate credit unions—caused when tens of billions of dollars worth of mortgage-backed securities sold to them by some of the nation's largest banks turned sour.
The trading of these risky securities cost the credit union industry nearly $50 million alone—money that the NCUA is still attempting to recoup through several lawsuits filed against companies like Goldman Sachs Bank USA, Bank of America® and JP Morgan Chase. Since that time, the federal government has placed a moratorium on the participation of credit unions in derivatives according to NCAU spokesman David W. Small. Traditional banks on the other hand are still free to engage in derivatives trading, though the much contested Volcker Rule could restrict this activity if enforced.
How Financially Sound Are Credit Unions?
Financial institution ratings agency Weiss Ratings issued a report this past July suggesting just one in 10 U.S. credit unions were financially-sound. The statistics should technically be more than enough to scare the hoards of consumers planning on making the switch to a credit union this Nov. 5, Small claims that the percentage is actually misleading because it simply looks at public information like net worth, asset size and loan delinquencies.
Instead, the NCUA uses the CAMEL (which stands for Capital adequacy, Asset quality, Management, Earnings and Liquidity) ratings system to judge the financial soundness of credit unions. Through the CAMEL system, credit unions with a rating of 1 are considered the most financially sound while those with a rating of 5 are the least financially sound. And, since credit unions can range from having very simple to very complex balance sheets, the CAMEL ratings system allows regulators to use factors other than a credit union's capital levels to determine its strength.
"Lots of factors go into determining what's the right level of capital for individual credit unions" said Small. "The higher the risk appetite of the credit union officials and management, the higher capital level needed to be commensurate with the risks being placed on the books."
The NCUA's ratings system helps to paint a much more optimistic picture about the strength of the U.S. credit union industry. Under the CAMEL ratings system an overwhelming 82 percent of credit unions in the United States are financially sound, suggesting that these financial institutions are doing a whole lot better than some claim.
For those considering making the switch from a traditional bank to credit union, make sure to check out NCUA's credit union look up tool—appropriately named CULookup.com—to help you find a credit union to meet your banking needs.
Carolyn Okomo is a personal finance writer and the Tuesday columnist for MyBankTracker.com. You can follow her tweets @CarolynMBT..
Ask a Question