Halloween Candy for Sale, But Don't Forget the Troops
Now that we have reached the month of November, it's safe to say holiday shopping has officially begun and while many gear up for a stampede through Best Buy on Black Friday, the savings really start today.
You are probably well aware of the fact that today is the best day to do your Halloween shopping — the day after the holiday. Perhaps the most seasonally affected shopping event of the year, the prices for costumes and boatloads of candy drop drastically as stores need to make room for the upcoming, never-ending, paramount Christmas shopping season.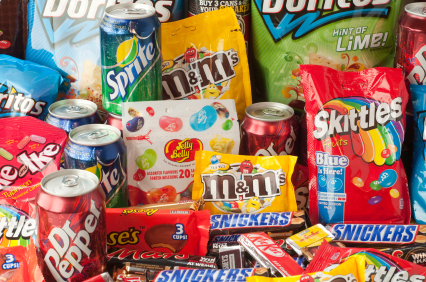 Like most holidays, Halloween is really just a one-day event, usually a weekend if it falls on a Monday like it did this year. Contrast that to Christmas, which begins months in advance and can last all through the wintertime.
Buy when it's cheap
Once Halloween is over, though, that's it. No more costume parties or trick-or-treaters, which is why supplies for your next year's festivities could not be any cheaper than right now. Candy prices plummet and costumes are thrown into bins or stuffed into sale shelves for free-for-all type bargains.
If you want the best deals for the best candy you better hurry up because within a day or two it's all sold, especially when some stores are offering 50 percent off candy.
If you are on the other side of this argument — perhaps marveling at the fact that your kids are well into their 4,000-calorie candy haul or else wondering what to do with all the extras purchased — there are a few ways to get rid of the offensive sugar.
You can't eat it all yourself
Many people ensure the candy lasts until Christmas, or even the following Halloween by sticking it in a big Ziploc bag in the freezer.
Others are more focused on the present, and with the Halloween Candy Buy-Back Program, you can donate your excess to troops overseas. The program is run by Operation Gratitude, which ships packages year-round to our soldiers across the world.
If you're interested in this worthy project, participating dentists and nearby businesses will buy candy from your kids to donate. The candy and other items are loaded into about 50,000 care packages sent throughout the entire holiday season.
Find out if your dentist participates and donate your candy.
Ask a Question