Visa CEO Optimistic in Debit Cards Despite Durbin
With a new debit pricing model to launch next year, Visa's chief executive expects to weather the revenue hindrance brought on by the Durbin legislation.
Visa Inc. (NYSE: V) is preparing to boost the incentives for merchants and acquirers to maintain its competitive edge following new debit card processing rules.
As part of the Durbin Amendment, the Federal Reserve introduced laws where debit cards must have at least two differently branded networks through which merchants and acquirers may choose to process transactions. This rule is slated to take effect on April 1, 2012.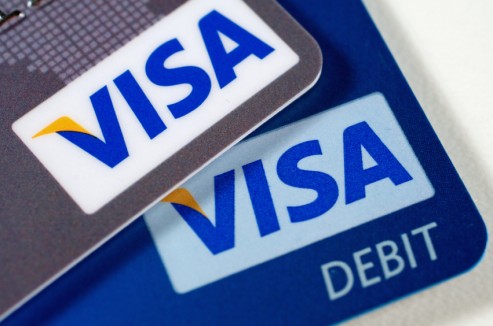 A new network by Visa will by unveiled on January 2, 2012 to offer more attractive incentives for merchants process debit cards as PIN or signature-based transactions, said Visa chairman and CEO Joe Saunders during the company's conference call last week.
"To address the pockets of debit revenue at risk as a result of the regulation, particularly revenues related to PIN debit, we are moving forward quickly with a program to incent routing decisions," said Saunders, without elaborating on the specific plan.
Saunders said that the new regulations will impact 20% of Visa's total revenue, and of that, signature debit comprises more than 75% of U.S. debit revenue.
Debit Will Survive
During the conference call, Saunders was time and time again asked to comment on how the debit card market could shift due to how industry players are restructuring the delivery channel of this service.
"I think that banks are clearly making recent business decisions to adapt in this newly regulated environment. All of the banks recognize that their customers have an option to move to a competitor but they believe that their pricing or their future pricing will reflect the value that they offer to their customers and the value that the customers bring to them," Saunders said.
According to the Federal Reserve, debit cards have taken over as the most popular form of non-cash payments. Banks responded to new debit card swipe fee rules with the idea of charging for debit card usage. Many have since changed their plans of imposing such fees.
"I don't think [debit] is going to go away. Even the one fee that has been specifically announced is a flat fee. It doesn't make any difference — it's not a per-transaction fee or anything of that nature," Saunders added.
"I think that, as a result of the recession and a result of the CARD Act – as a result of the Durbin legislation, you're also seeing a lot more activity wind up in prepaid cards and our growth in that regard, which is really a part of our debit processing environment, is very significant also," Saunders said.
Ask a Question