Huntington Bank Unveils iPad App
The increased screen interface size offered by the iPad is one perk that Huntington Bank's app utilizes very well.
Huntington Bank has launched a native iPad application that extends the bank account access across more mobile channels.
The Huntington Mobile for iPad app made its first appearance in the Apple App Store yesterday and it's offering the same mobile banking capabilities as the iPhone version, except they're experienced through a much larger screen.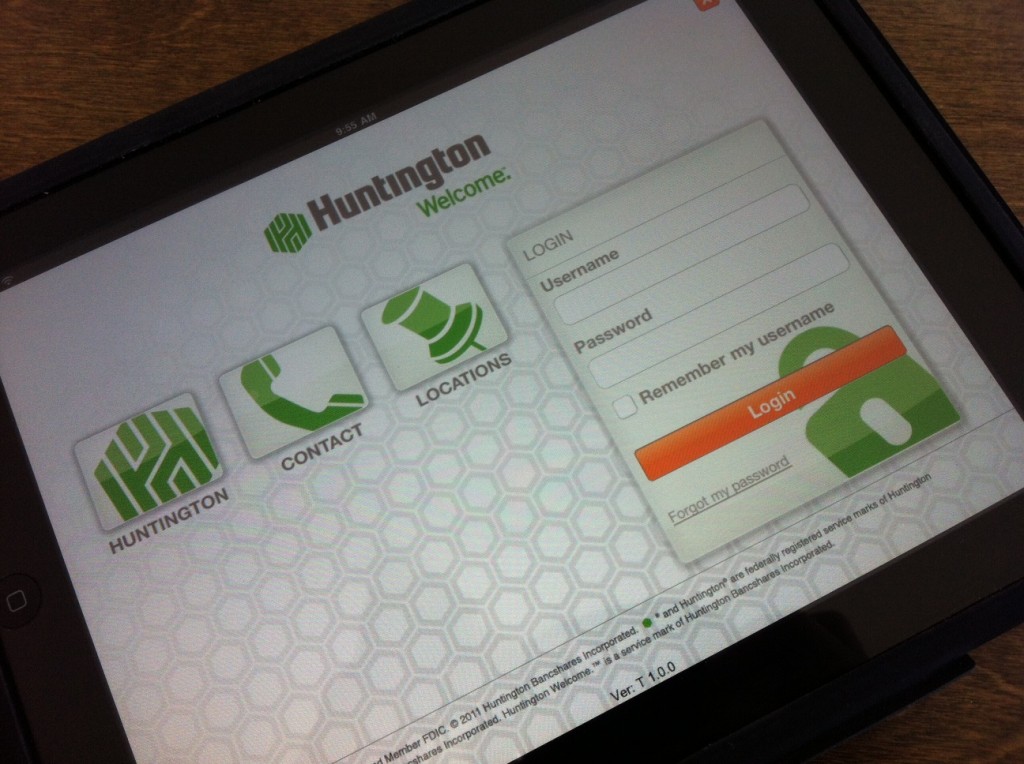 Customers will be able to view their accounts summary, look at transaction history, review pending transactions, transfer funds, pay bills, and locate ATMs and banks branches.
Tablet Is In
From a design perspective, Huntington's iPad app holds major resemblance to the iPhone version, which was released in June. Customers would immediately notice the user-friendly interface thanks to large buttons and easy-to-read text layout, attributed to the acknowledgement of the greater screen size available on a tablet device.
In terms of offering tablet mobile banking, Huntington is among the big regional banks that have pioneered such technology. Other regional banks that currently offer native iPad apps include BB&T and BBVA Compass.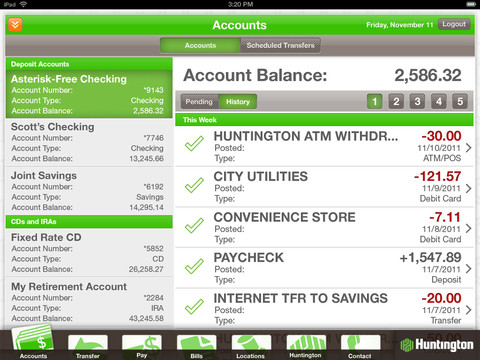 Some banks that only have native apps for iPhone/iPod can be accessed through an iPad device but the app does take full advantage of the increase screen real estate.
The giants in Bank of America®, Chase, and Citibank have iPad apps that offer calendar management, mobile check deposit, and financial management in addition to the capabilities of Huntington's iPad app.
However, functionality in Huntington's initial iPad app release is rather typical as most new mobile banking apps provide a basic level of account access and services before future updates expand on those capabilities.
Huntington's iPad app is recognition that tablet banking is becoming increasing relevant.
In a recent Oracle survey, 34% of respondents said they would like to use a tablet computer with banking and finance apps, 11% would like to do so with a mobile phone, while 55% said they'd want both.
Ask a Question