TD Bank to Raise Fees on Certain Checking Account Services
Although banks may have stepped away from debit card fees, other services can be targeted to increase revenue, as TD Bank has done.
Just days after the nation's biggest banks pull back from their plans to impose debit card usage fees, letters of upcoming fee hikes have hit the mailboxes of TD Bank customers.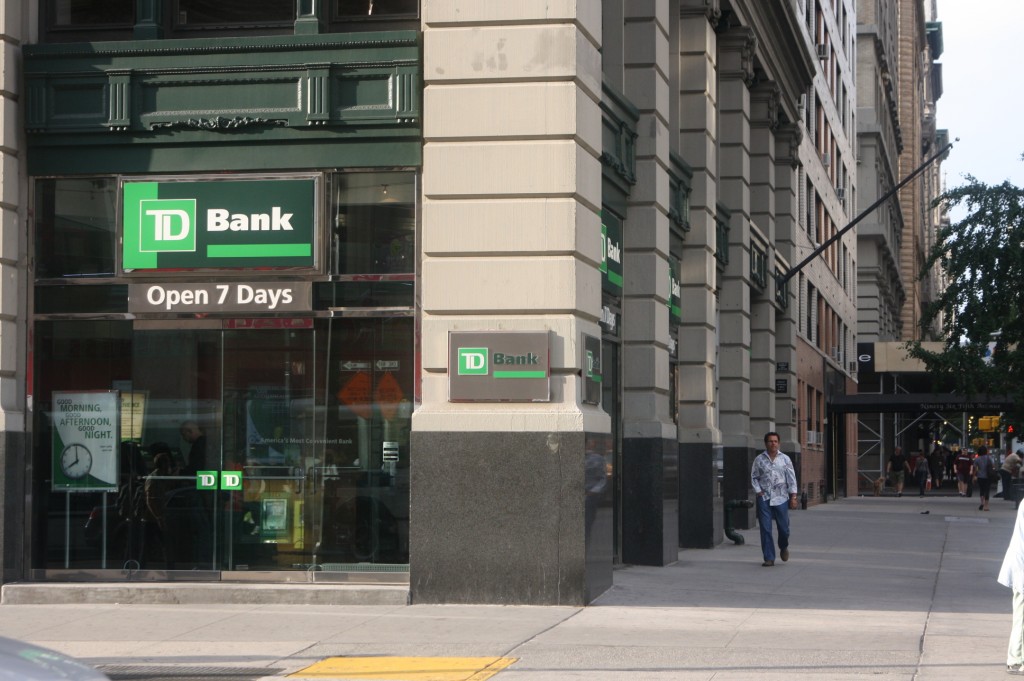 Effective December 3, 2011, four checking account-related fees will experience an increase:
Wire transfers – from $10 to $15
Certified checks – from $4 to $8
Money orders – from $4 to 5
Stop-payment fee – from $25 to $30
Last week, when Chase and Wells Fargo announced the end of their debit card fee plans, TD came out saying it would not charge debit card fees. Three-quarters of TD customer used debit cards 15 times per month, according to a recent TD Bank poll.
Bank of America® succumbed to public pressure and ditched its plan to charge debit card fees in 2012 – eradicating any hint of such fees in the banking industry. All banks noted that customer feedback led to their decisions drop the fees.
However, industry analysts were quick to point out that banks won't relent on the fee tactics after new regulations take a big cut on a significant revenue stream.
TD Bank's bigger fees hit customers on services that are less frequently used compared to debit cards.
Earlier in the year, TD Bank stopped refunding for transactions at non-TD ATMs and introduced a new checking account product line when many other banks also restructured their checking products and services.
Savings Accounts Affected Too
Additionally, also effective December 3, TD Bank will charge a $9 excess withdrawal fee on savings accounts.
Under a federal rule called Regulation D, consumers are limited to six withdrawals or outgoing transfers per month in savings or money market accounts.
Currently, customers are not charged when violating this rule. Multiple violations may result in TD Bank closing their account or changing it to a checking account.
Many other big banks already charge an excess withdrawal fee – some even begin charging a fee before the six-withdrawal limit. TD says that this will impact roughly 1% of TD Bank's customers.
Ask a Question