650K Ditch Big Banks for Credit Unions in One Month
According to the Credit Union National Association, big banks have already hemorrhaged 650,000 customers in the last month.
People's reasons for leaving their banks range from being fed up with fee changes, to being inspired by protests and the National Bank Transfer Day movement. One financial institution that benefited greatly throughout this whole movement has been Credit Unions.
Consumers Leaving Big Banks in Hordes
The Credit Union National Association (CUNA) surveyed 5,000 member credit unions, asking them how many new members have joined since September 29, the day that Bank of America® (NYSE:BAC) announced they would be charging $5 a month for debit card use on most checking accounts.
CUNA estimates, based on the results of these surveys, that 650,000 Americans have made the switch from big retail banks to credit unions. The phenomenon is widespread; 70% of CUs have have seen their membership grow in the same period.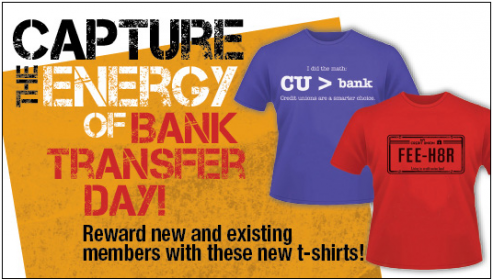 Nothing to Sneeze At
And these 650,000 people represent a significant chunk of change — $4.5 billion have been added to credit union coffers since late September, which is nothing to sneeze at. The report speculates that this is "likely from the new members and existing members shifting their funds" into credit unions.
"These results indicate that customers are clearly making a smarter choice by moving to credit unions where, on average, they will save about $70 a year in fewer or no fees, lower rates on loans and higher return on savings," said CUNA CEO Bill Cheney, in his prepared remarks.
According to CUNA, the growth has been concentrated into the hands of the larger credit unions, with more than $100 million in assets — still small by retail banking standards. Perhaps this relates to CUNA's other finding, that many credit unions are putting together advertising campaigns, and "sending 'switch kits'" to members for them to share with others, detailing the process prospective members would need to go through to leave their bank. Bigger credit unions would likely have an easier time facilitating outreach efforts of this sort.
Ask a Question