Groupon: Meet Your Competition
Despite the success of Groupon's initial public offering—currently the fastest growing company in history—many continue to wonder whether the daily deals market has reached its peak.
By most accounts, Groupon's recent IPO was a huge win for the technology world, bringing in $700 million in the biggest technology public offering since Google's back in 2004. And still, many are wary of the company because of its inability to make money both for itself and for many of it participating merchants, many of whom are unable to generate new business.
Let's face it: the group buying model is one of the biggest innovations in business world, but it's not without its problems. And, unfortunately for the company's founder Andrew Mason, a number of startups and businesses have popped up in recent months and years to either improve upon or completely undue his model for a slice of the daily deals market. Here are just some businesses that could give Groupon and other prominent group purchasing sites a run for their money:
Group Haggling For The Best Deals
Obaz.com is an online deals site that allows groups of consumers to create groups of like-minded buyers in order to set prices on products and services. While the site—funded by the same venture capital fund that backed Groupon and other online startups—still follows a group purchasing model, it's a good deal for consumers because it allows them to pool with like-minded individuals to create targeted deals.
For consumers, this basically means that rather than having to wait months and months for a deal from your favorite retailer to pop up, consumers instead have more power to determine what offers they want to see. The buying group can also negotiate the price of the deals they are interested in with manufacturers.
The service is good for merchants because it doesn't doesn't require any upfront costs, and is a good deal for businesses trying to offload inventory that isn't moving. Unfortunately, consumers can still expect to receive emails about deals, but at least with this service they'll also have the the ability to tailor their membership settings and activity towards the services they truly need instead of scrounging through a plethora of emails for that diamond in the rough.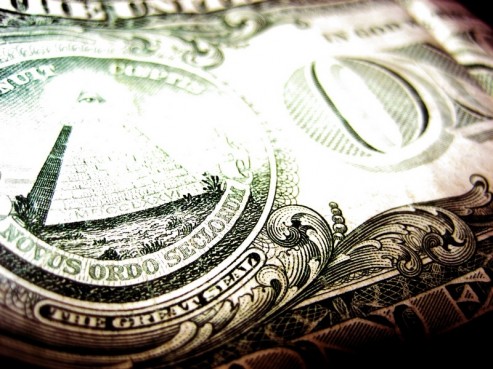 Deals Sent Right To Your Credit Card
Also quite new to the daily deals fold is a San Francisco-based start up called Womply, which recently debuted a service called Effortless Offers™ that allows its members to redeem targeted deals by swiping their debit or credit cards. Specifically, members first sign up for the service and purchase offers they are matched to based on their own specific spending patterns.
For example, if one tends to spend a significant amount of money purchasing coffee then Effortless Offers™ will push deals from local coffee shops which can then be purchased online. After a deal is purchased then all one has to do is swipe the card or cards linked to the deal when making a purchase and the discount will immediately be posted to the corresponding account.
Effortless Offers™ is great for merchants because it also gives them more control in targeting those they want to attract to their respective businesses rather than just providing discounts indiscriminately. Merchants that sign up for the business can filter customers offered deals by how much they typically spend on similar services, how close they are to the merchant's store and even by how frequently they make purchases at the business in question. While Effortless Offers™ is currently only being offered in Washington D.C., the services is expected to expand to other U.S. cities over time.
Another service, Offermatic, is similar to Effortless Offers™ in that it uses a snapshot of one's spending habits to help match consumers and merchants to special discounts.
Deals From Your Bank
Banks have also been getting into the business of offering daily deals to their customers as well, and a number of companies have made that possible. One company, Cardlytics, works with banks to provide its members with deals based on their specific spending habits. But, instead of having to sign up for a new service, the deals automatically appear as advertisements on a customer's online checking account, credit card or prepaid card statement. After a deal is chosen, it can then be redeemed at the specific merchant in question and the savings are then credited at the end of each month.
Again, this type of rewards model works well for consumers because it streamlines the bargain process by eliminating the need for coupons or codes, and reduces junk email. Similar to Womply's model, merchants benefit from this arrangement because they are able to offer targeted deals that have the potential to attract new business. Banks, of course, benefit because the discounts are merchant-funded, which eliminates the need for them to rely on interchange revenue to fund their rewards programs.
When it's all said and done, Groupon is still pretty far off from losing its prominence in the online deals market, but it would be wise of it mind the competition and continue to revamp its model into one that can generate long term profits for both itself and the businesses it works with. After all, a business can't generate profits for itself can do little to make money for others.
Carolyn Okomo is a personal finance writer and the Tuesday columnist for MyBankTracker.com. You can follow her tweets @CarolynMBT. is a financial writer and the Tuesday columnist for MyBankTracker.com. You can follow her tweets @CarolynMBT.
Ask a Question