Durbin's True Goal Is Credit Card Swipe Fee Reform
The events that have transpired over debit card fees serve as an omen of what is to come for credit cards — probably the main target from first place.
Americans have been primed and prepped when it comes to conjuring the initiative to fight back against banks that pass added fees onto their customers.
The Occupy Wall Street movement and Bank Transfer Day have become common household terms as consumers take a more active approach in conveying their discontent and anger.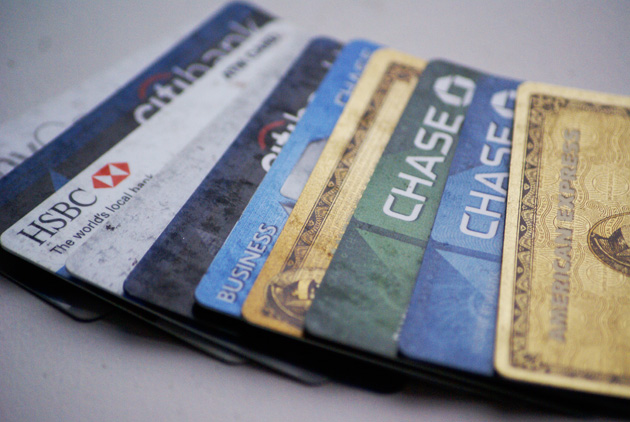 With such success, it would be advantageous to strive for more change. But the debit card swipe fee reform launched by Senator Dick Durbin (D-IL) is very likely to be a momentum-starter for bigger plans.
Michael Cook, treasurer of Wal-Mart, said that the retailer saw the debit fee overhaul as a precursor to reforming credit card processing fees, during the ATM, Debit and Prepaid Forum last week.
End-Game Involves Credit Cards
Credit cards are notoriously known for being the gateway to the land of debt. While Americans have relied less on credit cards since the financial crisis, revolving debt continues to hinder them from making financial progress.
If Durbin – or any other lawmaker – introduces a new credit card interchange fee legislation that follows the path of debit card swipe fee rules, we can expect outcomes that have recently occurred.
Similar to the repricing that has hit debit cards, credit card issuers may contemplate the idea of hiking interest rates, imposing new or higher annual fees, and reducing rewards.
Resulting in protesting consumers voicing their unhappiness. Kristen Christian, creator of Bank Transfer Day, would have cause to start a new Facebook campaign called "Balance Transfer Day" – when participants move their credit card debt to credit cards issued by credit unions.
A side effect could even mean a decrease in U.S. consumer debt.
The ideal reaction is consumer fear of credit cards. As the cost of revolving debt increases after the potential credit card swipe fee reform, Americans would hopefully close their card accounts to make a statement. At the same time, they're preventing themselves from accumulating revolving debt.
If that truly is the master plan of Senator Durbin, then American personal finances and the card payments landscape could change drastically in the near future.
Do think credit card swipe fee reform was in Durbin's agenda from the beginning? What changes do you anticipate as a result of such an overhaul?
Follow Simon in the MyBankTracker Community and on Twitter: @simonzhen.
Ask a Question