Chase Mobile Banking #1, Irrelevant To Other Bankers
Javelin Strategy & Research finished a study to get a handle on the status of mobile banking and declared JPMorgan Chase the victor with the best mobile offerings.
Studies like this are the only way we can gauge which bank offers the best mobile solution since consumers' mobile banking experience is limited to the bank(s) with which they have accounts. There is no extensive user base who has seen all the different apps and can compare them.
Chase (NYSE: JPM) unseated the defending champion of mobile banking, USAA, by offering more mobile banking features than any other bank. As certain features become standard to even small banks with lower mobile banking budgets, bigger banks have to innovate constantly.
The 2011 Mobile Banking Financial Institution Scorecard released this week, was compiled based on researchers' surreptitious investigations into mobile offerings from 23 of the 25 largest banks by deposits. Researchers called customer service representatives an average of four times each to see how they handle questions and promote and explain their bank's mobile offerings.
They also incorporated user reviews into their study.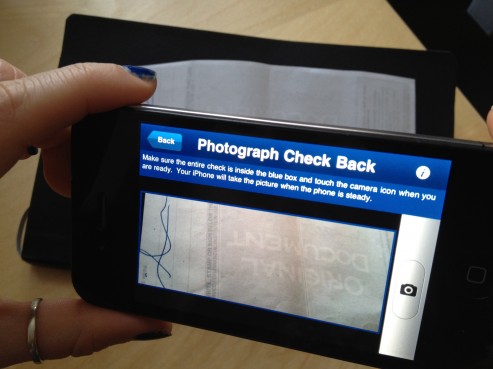 Security and Access
Of course the biggest hurdle for mobile banking is and has always been security. Javelin's third Mobile Banking Scorecard found that Americans have been somewhat assuaged with just 37 percent of consumers believing mobile banking is unsafe down from 51 percent last year.
As this banking channel continues to explode, this larger pool of mobile bankers demands more customer service reps to understand the product as well. Unfortunately, one out of ten banks actually do not have any CSRs experienced in mobile banking, which can cause consumers to shy away from the service, or even switch banks altogether.
On a similar vein, an astonishing 20 percent of the banks had no link to their mobile banking services on their homepage, which makes the service more elusive and can further alienate potential users. Moreover, 25 percent didn't want to fork over the cash for a demo video.
Judgement Time
There are now 22 mobile banking features that Javelin considers important, including transferring funds, paying bills, person-to-person payments and location-based offers.
Chase took the gold, boasting almost every feature available including mobile check deposit and a beautiful user interface to go along with it. This is not surprising as they have always been a leader and innovator when it comes to things mobile.
Wells Fargo came in a close second; solid in every category but number one in nothing.
Bank of America®, which can hardly catch a break, took third thanks to having the highest score in device access. Their solution is supported by all the different smartphones on the market. This follows their philosophy of brand recognition and ubiquity as you'll be hard-pressed to find a city without BofA's trademark blue and red stripes.
USAA still retains a small seat of glory with their revolutionary invention of mobile check deposit. Their loyal customers promote the app with the best reviews, allowing them to win best app this year.
Mobile Banking as Advertising
Since mobile banking is now a legitimate channel, this study exhaustively rates each bank's progress. However, one limitation is that customers only know their own bank's app, so no one can really compare their app to another.
Expect banks to begin offering demo sessions of their app in order to promote its convenience, which will entice foreign customers to open a "mobile account." The only way to become unhappy with your own bank's app is to try out a different one.
Ask a Question