One Goal for Venture for America: Job Creation
I am always interested in hearing new plans for job creation, so a program with plans to recruit top graduates to work for small businesses in struggling cities piqued my interest. As the application deadline looms nearer, Venture for America's plans are taking shape.
Andrew Yang, who founded the nonprofit organization this summer, delivered the talk at NYU Stern Business School to eager young listeners like myself. He began by explaining that he became disenchanted by corporate America after a stint at a big law firm.
And when he found that over 50 percent of Ivy League students take the LSATs or GMATs (without even including the MCATs), he was disheartened even further. With such an enormous amount of smart students planning careers at big firms in big cities, where does that leave everybody else?
Introducing: Venture for America
Based loosely on Teach for America, VFA plans to link up talented, recent graduates with small startups. "The benefits of such a program are twofold: startups get access to talent they do not have the resources to actively recruit, and students get their foot in the door of the startup world with a two-year contract," said Yang.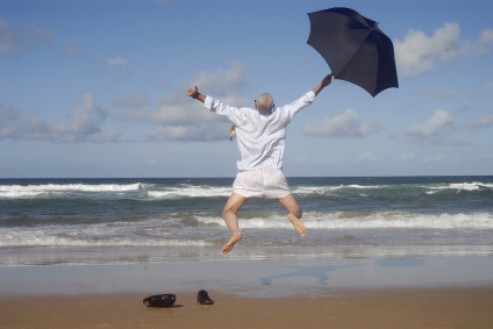 The program plans to enroll 50 students, known as Fellows, for their first class this summer. They will receive a salary of $32,000 – $38,000 and health insurance from their employers. The only qualification is a desire to learn about small businesses and, most importantly, to ultimately create more jobs.
With the stated goal of creating 100,000 U.S. jobs by 2025, Yang is a firm believer that small businesses are the future of this country. He also thinks it's important to bring this to smaller, struggling cities like Detroit, Providence, New Orleans and Cincinnati.
The corporate world sheds very little insight into what it is like dealing with the pressures of running a business with limited funds, space and employees. Because of this, students who plan on creating jobs in the future must be intimately acquainted with someone who just created a job for them.
Furthermore, only small businesses can train you to start your own business. "The idea that 'I'll join a big company and learn enough to go off on my own' is flawed," he explained. "Working for a big company is poor training for starting your own business."
What does it take to work for a small business?
Yang hitches his plan on the fact that small businesses essentially just need smart and independent workers. "There is no major or experience requirement and no specific technical skill set you'll need, although it's almost always a plus," he said.
When one student asked why the small businesses don't just find the students themselves, Yang moved on to his next point – the importance of bridging the gap between the talent and the companies.
Yang passionately defended the small businesses who cannot recruit the same way big companies do.
"When Deloitte comes eight months in advance to recruit future accountants and consultants, these positions will be available when the times comes. Small businesses wouldn't even necessarily have positions to recruit for." That's in addition to the fact that they have neither the money nor the time.
As a further incentive to apply, the best Fellow will receive $100,000 in seed money to invest in the company they work for or use to start their own company, as long as they're creating jobs.
"A Generation of Business Builders and Job Creators"
Yang couldn't stress that enough.
The point of VFA is not to raise money or promote an idea. Its sole purpose is to help create jobs in struggling cities. All my research has taught me that job creation is along the road to recovery (with housing and deficit reduction).
Hopefully the cities that need it most will receive the best talent and be on their way to proliferating this program.
College seniors and graduates can apply at their website if they're interested in this entrepreneurial program. Companies looking for new talent can inquire as well.
What do you think? Will you apply for this program or consider hiring a VFA Fellow?
Ask a Question