Capital One Testimony Refutes NCRC Accusations
Capital One offered testimony in defense of their deal to purchase ING Direct back in October. In it, they refute virtually every complaint lodged against them by the National Community Reinvestment Coalition.
On October 5, 2011, Capital One's (NYSE:COF) General Counselor John Finneran testified to the San Francisco Federal Reserve System, defending Capital One's record, and arguing that they should be allowed to acquire ING Direct. In his statements, Finneran refutes almost all of the accusations that the NCRC leveled against them in their testimonies and outreach efforts. We covered NCRC's accusations earlier this week.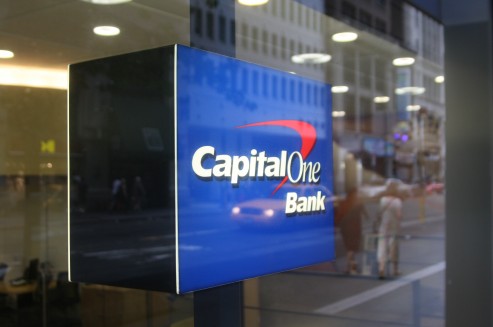 ING Acquisition Will Lead to Stability, Not Instability
Finneran began by advancing the argument that their acquisition of ING Direct would actually make the financial system more stable. NCRC had said that by acquiring the online bank, Capital One would become the fifth largest bank in the nation, and would therefore be "too big to fail." Finneran argues that, to the contrary, acquiring ING Direct would reduce systemic risk to the financial system.
"Neither Capital One nor ING Direct engage in any of the activities that precipitated the financial crisis," stated Finneran. He went on to explain that because Capital One/ING Direct will not be a "market maker," trade derivatives, issue CDS, have large international businesses, and would not have "significant presence in any 'critical financial markets,'" they don't pose a threat to the markets.
In fact, Finneran argued that ING Direct's business is currently unsustainable. The bank "has not generated sufficient earning assets in the form of loans to consumers, small businesses and commercial customers to match the size of its deposit business," said Finneran. "On a stand-alone basis, ING Direct does not currently have a sustainable business model."
Credit Card Business: Not That Risky
And in response to NCRC's accusation that Capital One operates in a risky fashion by depending on credit cards, Finneran stated in his testimony that credit cards actually only account for 25 percent of their assets, not the significantly higher number that NCRC cited. And furthermore, credit card lending is inherently less systemically risky than mortgage lending; because the loans are unsecured, they are underwritten quite carefully — there is no home as collateral in the event of a default.
"As a result of our diligence and conservatism, our card portfolio was able to absorb the higher credit losses brought on by the Great Recession, and remains profitable each and every quarter," said Finneran.
And in response to the accusation that they ideal in subprime credit card market, Finneran pointed out that 40 percent of adults in America are subprime borrowers. "Give the size of this market," said Finneran, "responsible lending to these borrowers is not only acceptable, but also provides a source of credit and purchasing power for these customers, and is thus necessary to the functioning of our economy."
Finneran does not address NCRC's point that Capital One bundles up most of its credit card debt into asset-backed securities and sells them on the secondary market; this would suggest that Capital One can take on riskier customers, mask the risks, and pass them on to shadow banking institutions and other entities that invest in ABS.
Not Cutting Back on Lending, but Lending With Caution
And to accusations that Capital One has cut back on mortgage and small business lending after acquiring banks, Finneran points out that some banks they acquired were deep in the subprime and adjustable-rate business in out-of-footprint states, and that Small Business Administration lending in out-of-footprint states had been performing poorly — they cut back on both of these practices, becoming a more responsible lender in the process.
So that's Capital One's side of the story, and you've heard NCRC's. In general, the truth lies somewhere between the two versions of the story. But Capital One doesn't sound quite so nasty after reading the testimony.
Ask a Question