Sovereign Bank Secures National Bank Charter
With a newly approved national bank charter, Sovereign Bank aims to serve new clients that are primarily large businesses.
Sovereign Bank of Santander Holdings USA, Inc., a subsidiary of Spain-based Banco Santander, S.A. (NYSE: STD), has received the green light to convert from a savings bank to a national bank.
On Monday, the Wyomissing, Pennsylvania-based bank said that federal regulators have approved Sovereign Bank for a national bank charter and Santander Holdings USA, Inc. will become a bank holding company.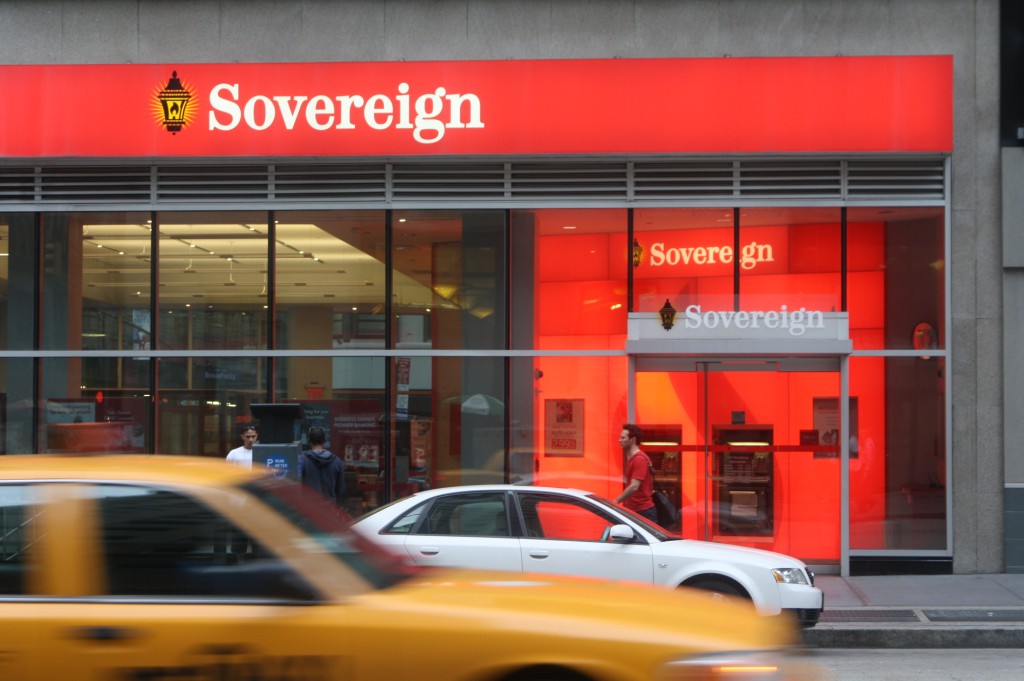 "This is a significant step in our strategic growth plans and will allow us to provide more and better services to our customers and clients," said Jorge Moran, president and CEO of Sovereign Bank, in a prepared statement.
The transition will take place in early 2012.
Previously governed by the Office of Thrift Supervision, Sovereign Bank will fall under the Office of the Comptroller of the Currency, which oversees the biggest U.S. banks including Bank of America, Wells Fargo, JPMorgan Chase, and Citibank.
As for the typical Sovereign Bank customer, the change will essentially have no impact to their accounts or services. Deposits continue to be insured by the FDIC.
The conversion affects the way Sovereign Bank conducts business – national banks and savings banks follow different regulations. Laws influence fee disparities and supervisory competition among many other aspects so banks will opt for a charter that best fits their goals.
Under the new charter, Sovereign Bank plans to expand financial products and services to more customer segments, mainly large corporations.
Another recent expansion move by Sovereign Bank was the purchase of its branded credit portfolio from FIA Card Services, which opens doors to new card products in the future.
As of June 30, 2011, Sovereign Bank has $76.6 billion in total assets and $47.6 billion in total deposits. While it may soon be designated a national bank, Sovereign Bank is focused in the northeastern U.S. market.
Ask a Question