Tips To De-Stress Your Holiday Shopping
With the holiday season quickly approaching, it's no wonder some are getting nervous about what they will be buying for loved ones and how they'll be paying for it.
The holidays are a time for giving, but for some it can also create added financial stress and agitation. According to the National Retail Federation consumers plan to spend $465.6 billion during this year's holiday season, while the average shopper will spend around $704.18 on holiday gifts — down from 2010's average of $718.98.
If you're one of the millions of consumers with plans to spend on either yourself or your loved ones this year then here are some tips on how to make the most out of your holiday budget and keep your loved ones happy.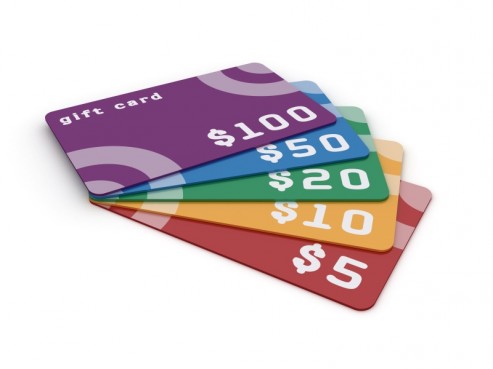 Gift Cards: A Fail-Proof Gift Option
If you're unsure how to pick the right type of gift for friends and family, then the obvious fail-proof solution is a gift card. These pieces of plastic are simple to obtain, can be used most places traditional credit and debit cards are accepted, and guarantee you won't disappoint its recipient.
According to a poll from TD Bank, more than half of consumers say the plan to purchase gift cards for their loved ones this holiday season because of the easy it adds to the gift purchasing process. And, close to half of those on the receiving end plan to spend their gift cards on practical purchases such as groceries, gas or household items like kitchenware, furniture or living expenses. When it's all said and done, gift cards may not be as personal as traditional gifts, but they offer the flexibility gift recipients may ultimately appreciate.
A quick note to those considering purchasing gift cards: about 7% of them go unredeemed each year. If you want to make sure your gift doesn't go to waste make sure to remind the recipient uses it before it expires or is charged inactivity fees.
Head to the Store to Save; Shop Online for Convenience
While sitting in front of your computer may seem like an convenient way to handle your holiday shopping and avoid lines, it could also prove to be an expensive alternative for those looking to save. According to the NRF, those that make their holiday purchases online end up spending an average of 25% more on their total purchases than they would have if they'd just made their purchases at the store.
Still, no one can truly knock the convenience shopping online gives those who'd prefer not to deal with the overwhelming crowds the holiday season consistently brings. Last year 85% of online retailers offered free shipping on orders made during the holiday season, so if you're planning to stay home make sure to take advantage of these offers in order to save money.
Timing Counts, Sometimes.
If you're looking to avoid the lines and don't mind waiting to eat a little bit later in the evening then you may want to consider shopping on Thanksgiving, which has become a new popular day for holiday shoppers to scout for gifts outside of Black Friday according to the NRF. In fact, about 22 million Americans opted to do their holiday shopping on Thanksgiving in 2010—more than twice the amount of shoppers that did likewise five years prior. A number of retailers around the country have even begun keeping their doors open later on Thanksgiving in order to boost sales.
But, any true shopper also knows that all the best holiday deals really kick in post-holiday season. If you can stand to hold off your holiday shopping until after New Years—when most retailers offer drastic mark-downs—then you can save half off or more on gifts for your friends and family. The obvious trade-off here is you're loved one's will be receiving their gifts a little on the later side but, as the old adage goes, "It's the thought that counts."
What are some shopping ideas you've used to get you through the holiday season? Let us know in the comments section.
Carolyn Okomo is a personal finance writer and the Tuesday columnist for MyBankTracker.com. You can follow her tweets @CarolynMBT..
Ask a Question