Big Banks Pay Millions To Federal Credit Union Regulators
Two of the nation's largest banks will pay $165.5 million to settle claims that they played a hand in the collapse five of the nation's largest corporate credit unions.
The National Credit Union Administration announced that both Citigroup and Deutche Bank would each shell out the cash in order to settle an ongoing lawsuit seeking to recoup losses related to their sale of mortgage-backed securities to five corporate credit unions that failed between 2009 and 2010. The funds will be used by the federal agency to reduce the assessments charged to credit unions as a result of the failures, which in 2009 stood at $3.3 billion.
While both banks aren't admitting any fault through the settlements, Deutche Bank Securities agreed to pay $145 million while Citigroup will pay the remaining $2o.5 million through the settlements. Following the payment of these proceeds to the NCUA the total assessments to be collected through 2021 will be between $1.8 billion and $6.1 billion.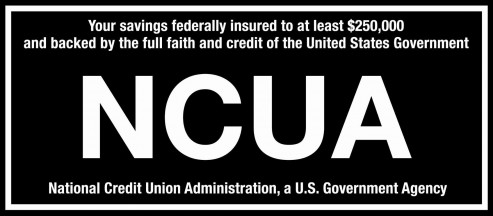 Both Western Corporate Federal Credit Union and U.S. Central Federal Credit Union failed in 2009, while Members United Corporate Federal Credit Union, Southwest Corporate Federal Credit Union and Constitution Corporate Federal Credit Union failed the following year. Following those failures the NCUA netting $28.3 billion in the process. Other banks sued by the NCUA for their role in the corporate credit union failures include Goldman Sachs Bank USA, Merrill Lynch and JP Morgan Chase.
Altogether the failures of the five corporate credit unions in questions cost the industry $50 billion, while the NCUA has netted $28.3 billion for the industry by re-securitized the faulty mortgage-backed securities and reselling them on the market.
What Is A Corporate Credit Union?
A corporate credit union shouldn't be confused with a consumer credit union, which are the types of institutions used by everyday consumers. Instead, corporate credit unions act as banks for consumer credit unions, handling tasks like check cashing and investing for consumer credit unions.
According to the Corporate Credit Union Network, corporate credit unions evolved during the 1980s when the financial services industry underwent deregulation and helped to free up consumer credit unions from their reliance on traditional banks. To date, there are 27 corporate credit unions in the United States.
Ask a Question