National Student Debt Crisis Imminent
Unfortunately it seems that the only way for a problem to get noticed in this country is if it reaches a point well past what's considered "an easy fix." On that note, let's take a look at student loans.
As our economy sinks deeper into the red — along with high unemployment and poverty — acquiring a college degree becomes more valuable in receiving gainful employment. With tuition rates soaring higher than ever before, the student loan market has been expanding at an alarming rate as well.
Suddenly, the similarities between the burst mortgage bubble and the current student loan situation are difficult to deny. Just like America was built on the notion that everyone deserves a home, similar sentiments can be applied to the college degree in recent generations.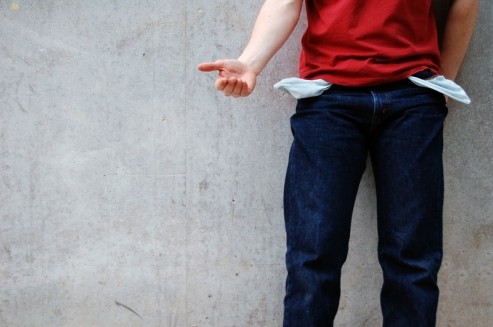 However, just like the wave of individuals that somehow financed a home they couldn't afford (which led to an $8.5 trillion problem by itself), students are lining up to plunge deep into student debt like it's a necessary step to their future. Skyrocketing tuition only encourages many students to take out bigger loans instead of searching for a more affordable solution.
And of course, with great debt comes great delinquencies. Students are missing payments at a rate of 8.8 percent, up from seven percent last year, but how can you blame them — their total outstanding debt is approaching a staggering $1 trillion!
Does everyone deserve a college degree?
This very notion is what caused student debt to threaten to surpass total credit card debt.
Imagine students spending more on tuition than the entire nation puts on their credit cards. Aside from tuition reaching levels that are way too high, this probably also indicates a lack of faith in the credit system. Or people just have less money to spend in general.
Either way the whole thing is unsustainable, but the two issues are probably somewhat related.
Dangers of Student Debt
The Obama administration has reported that tuition and fees at public colleges have been increasing almost six percent a year faster than inflation for the past ten years. Furthermore, two-thirds of students who graduate from four-year institutions have student loans to pay off, which is the real force driving them into the job market.
The average debt for students at public institutions was $20,200 and $27,650 at private schools.
Money, exclusive to innovation and progress will soon compose our workforce's sole value (even more than it already does). Insurmountable student debt will cause graduates to give up following their dreams in favor of the highest paid job they can find just to prevent from sinking.
Further complicating issues is a government effort to save money by not guaranteeing private student loans. It has caused the private market to shrink to providing just $8 billion of the $118 billion in student loans made in 2011.
Now we have to fear not just the debt but what it has done to the whole market of debtors.
Ask a Question