TD Bank Expanding in Greenville, Creating 1,600 Jobs
Greenville, South Carolina is home to TD Bank's latest expansion campaign as the bank's corporate operations spread down the East Coast. The developments should result in the creation of over 1,600 new jobs.
Self-appointed as America's Most Convenient Bank®, TD Bank (NYSE: TD) announced that it will place a regional hub in the city of Greenville, which will add 1,400 jobs to the campus situated off Interstate 85. TD Bank will also add 200 new jobs in Lexington, SC.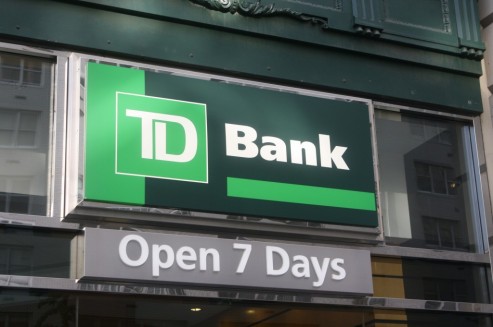 When TD Bank acquired Greenville-based South Financial Group last year they added 176 locations to their 1,300 total branches along the coast from Main to Florida. This also helped establish them as a major bank in the state.
Construction Set for Early 2012
Renovations are set to take place in three buildings and cost $17.1 million. This will help the local construction industry in addition to creating permanent TD Bank jobs on campus. Currently, just 160 workers are employed at the campus.
As renovations to the building are completed employees will begin work throughout the campus. The positions should be fully staffed by 2017 and will range across various corporate and operational jobs.
Governor Nikki Haley and Greenville Mayor Knox White applaud TD Bank's decision to increase operations in South Carolina and create new jobs.
Going Green in Greenville
Reflecting the name of the city, the expansion will further TD's green commitment. The buildings are designed to achieve Leadership in Energy and Design (LEED) Gold certification with water-efficient fixtures, recycled construction materials, energy efficient lighting and appliances, bike racks and preferred parking for low-emission vehicles.
TD has been growing rapidly over the past six years since it established its U.S. presence. Over this year, TD expanded its mortgage operations, bank operations, and Small Business Lending just in the state of South Carolina. The director of U.S. Small Business Administration (SBA) Programs, Richard Bradshaw, is based in Greenville.
TD Bank currently has approximately 1,300 employees and 82 stores in South Carolina.
Ask a Question