Fifth Third Bank Launches Mobile Banking Apps
Fifth Third Bank is making headway on the mobile front with the launch of apps for the most popular mobile platforms.
Fifth Third Bank (NASDAQ: FITB) customers are going to have even more convenient ways to access their accounts thanks to newly introduced mobile banking applications.
In the past two days, the Cincinnati, Ohio-based bank has released applications for the iPhone, Android, and BlackBerry mobile platforms.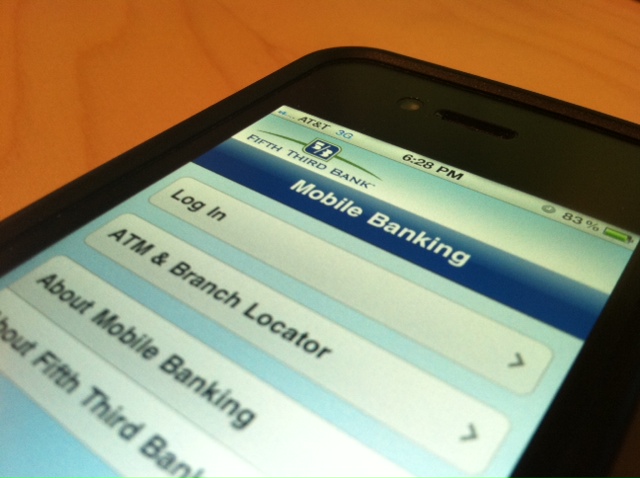 Of the three platforms, only the iPhone has a truly native mobile banking application. Currently, on Android and BlackBerry devices, the applications serve as mobile web launchers that take users to Fifth Third's mobile banking website.
However, the functionality between the platforms does not differ.
They all provide banking capabilities that are rather basic for the smartphone market. The app allows customers to view account balances and transaction history, pay bills, view alerts, and locate ATMs or branches.
Posted reviews show customers with the iPhone App are generally content with the launch but are seeking more features.
"What I really want to see is remote deposit, but this has everything else," wrote one of the first reviewers of First Third Bank's app on the Apple App Store.
Mobile check deposits allow users to deposit checks by taking photos of them with a device's camera. A Javelin survey in May showed that customer demand for this feature was not being met by most banks.
"We continually review our product and service set and are committed to working with our customers on further developments to meet their needs, bust at this point it would be premature to discuss future enhancements," said Fifth Third Bank spokesperson regarding plans to offer mobile deposit.
On the Android Market, the general response carried a negative tone as users were underwhelmed at the fact that the app simply took them to Fifth Third's mobile site. Users can demo the iPhone app experience here to compare the differences.
Fifth Third's apps were developed in partnership with Clairmail, a provider of mobile solutions for the financial industry. Other Clairmail clients include PNC Bank, Bank of the West, and Sallie Mae Bank.
Ask a Question