More and More Americans Postponing Retirement To Save
While the official retirement age in the United States hovers at 65, many in the middle class don't anticipate ending their working years until the about 15 years later according to survey results from Wells Fargo.
The bank's survey results show that a quarter of Americans that categorize themselves as "middle class" plan to continue working until the age of 80, while an astounding three fourths of the same segment feel its more important to have a specific amount of saved before retirement, regardless of one's age. In comparison, just 20 percent of the 1,500 individuals polled for the Wells Fargo's (NYSE: WFC) survey—conducted in conjunction with Harris Interactive—feel that it's more important to retire at a specific age than to have sufficient retirement savings.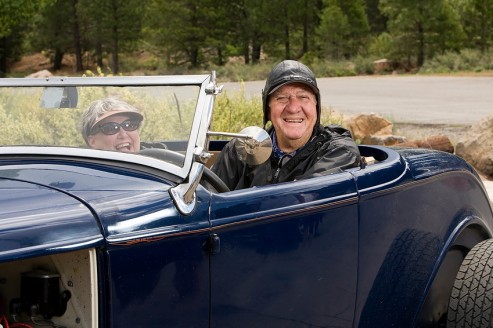 Shifting Retirement Landscape Fuel Retirement Concerns:
The shifting retirement landscape in the United States has had plenty to do with what's fueling attitudes of the American middle class towards their respective retirements. In past decades, American workers could usually count on retiring with an employer-paid pension plan, but as more and more of the American workforce have moved into the private sector these types of benefit are offered with less frequency. Even those working in the public sector have seen their benefits rolled back according to the Wells Fargo's survey.
Even many of the entitlement programs available for those in retirement, such as Medicare and Social Security, are at risk from political leaders worried about the burdens they will create for taxpayers. Factor in the $2 trillion in retirement savings lost during the most recent economic recession and one can understand why many are thinking about tacking on more years to their working lives.
Some other interesting statistics from the study include the following:
Just 49 percent of middle class Americans between the ages of 25 to 49 are willing to accept future cuts to reduce America's debt burden, while only 28 percent of those between the ages of 50 to 59 and 19 percent between the ages of 60 to 75 are willing to accept the costs.
More than a quarter of those in their 20s expect to receive any Social Security benefits when they reach retirement age
Just over half of the American middle class (53%) say they will have to make significant cutbacks in their spending habits in order to save for retirement
An overwhelming 69% of the American middle class say the lack a clear financial plan
Wells Fargo's survey results mirror those released earlier this year by the American Institute of Certified Public Accountants, which showed that Baby Boomers—those born between 1946 and 1964—plan to delay retirement in order to rebuild savings lost in the stock market during the recession.
Do you plan to hold off retirement past the age of 65? Or, is retiring on time more important to you? Let us know in the comments section.
Ask a Question