Americans Not So Thankful This Thanksgiving Season
Each year that Thanksgiving rolls around on the calender, Americans are tasked with determining what they are thankful for, and a new poll suggests that they have a lot less to be thankful for than in previous years.
The troubled U.S. economy continues to eat away at the optimism of American consumers a new Harris Interactive poll revealed earlier this year, and now just under one-third of them have more to be thankful for this Thanksgiving season than they did a few years ago—or, 32 percent to be exact. The number of adults with the same amount to be thankful for was 20 percent, while the number of American consumers with slightly more to be thankful for than last year's Turkey Day was just 18 percent.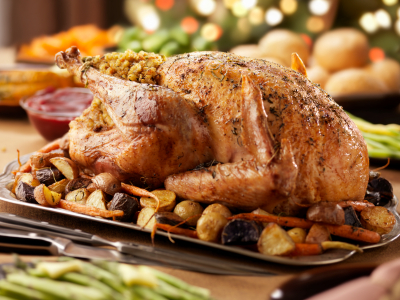 What are Americans Thankful For?
When it's all said and done, most American adults aren't feeling that grateful about their particular situations, and who could blame them? With unemployment at just around 9 percent, and some 14 million Americans out of work, the economy hasn't necessarily been too kind to many. Yet, when asked to think of specific things that they were grateful for, the 2,463 adults that participated in Harris' poll, conducted between Oct. 10 and Oct. 17, indicated the following:
Five in six American consumers—or 85 percent of those polled—said they will be thankful for both their relationships with and the health of their family
Three quarters of those polled indicated that they'd feel thankful for technology, which makes it easier to stay in touch with family and friends, while about 66 percent of those polled said they were thankful that good technology is easily accessible
Some 63 percent of the adults polled indicated that, while they are not necessarily happy with their particular employment situations, they were grateful for their particular economic situations, while 61 percent were grateful for their work situations
More than half of those polled (56 percent) indicated that they were grateful they could simply walk down the street
American adults were divided when it came to being thankful about how people treat each other, with 36 percent indicating they were thankful this while 40 percent aren't. And, what's one thing most American consumers can agree they are not thankful for? The economy. According to Harris' poll, some 67 percent of U.S. consumers said that they are rightfully ungrateful about the economy, while 14 percent are grateful and 19 percent are undecided about the issue.
What are you grateful about this Thanksgiving? What are you ungrateful about? Sound off in the comments section.
Ask a Question