Are Prepaid Cards in Need of Protection?
The Consumer's Union, along with a team of other policy groups, wrote a letter to the CFPB last week, asking that they make sure that prepaid products are included in their consumer protection measures.
The open letter, written on Thursday and addressed to Raj Date of the Consumer Financial Protection Bureau, calls for the regulatory body to clarify their position on where prepaid products stand in relation to other accounts protected by Regulation E — the subsection of the Electronic Fund Transfer Act that regulates consumer right to opt-in to overdraft protection.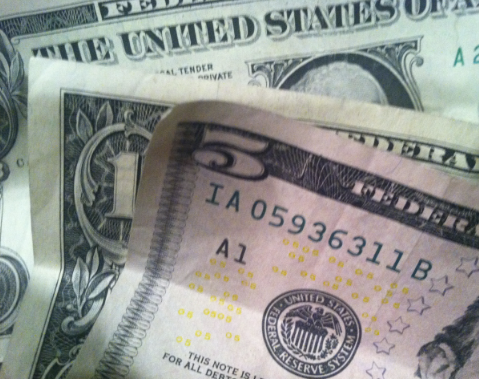 Before, the default agreement on most debit card accounts allowed the bank to extend credit to someone overdrawing their account, and would charge them steep fees without their knowledge. Now, if you don't opt in for the service, your transaction is simply declined, because you don't have the money to cover it — how novel!
It isn't clear whether prepaid products would be covered under Regulation E, because unlike a normal debit card, prepaid cards usually pull from a "pooled account" which includes funds from many customers. This puts them in a regulatory grey area. And indeed, banks have taken advantage of this ambiguity, charging hidden fees on government disbursements like unemployment insurance.
"Consumers have come to rely on prepaid cards to manage their personal and household funds," reads the letter. "However, consumers still do not have guaranteed consumer protections against the loss of these important funds due to fraud, theft, or mistake."
Consumers Union calls on Date to ensure that prepaid customers have the same protections as debit card users: a cap on losses due to theft or fraud, a guarantee that missing funds will be available within 10 business days, "clear and conspicuous" fee disclosure, and the right to receive statements in paper form.
They fear that without these protections, prepaid cards "will remain second-tier substitutes for bank accounts which do not provide cardholders with the same stability or protections that all consumers expect and deserve."
The letter was also signed by U.S. PIRG, National Consumer Law Center, Consumer Federation of America, Center for Responsible Lending, and Center for Public Policy Priorities. Read the full text here.
Ask a Question