Super Committee Failure and What It Means for You
The Debt Reduction Super Committee appears to be on the brink of failure in Washington, causing many to point out that perhaps there is something ironic about the committee's name.
There have been prayer rallies held in Washington and elsewhere, in the hope that divine intervention would help the bipartisan committee agree on $1.2 trillion in deficit reduction made necessary by last summer's debt ceiling bill. But it appears that God, or whomever, will not be intervening — most news outlets are reporting that the Super Committee has already failed to make its cuts and will not bring a plan to Congress.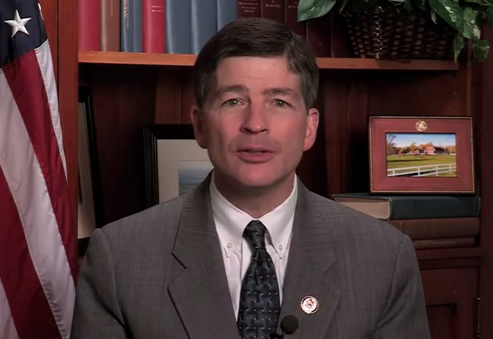 What happened and what does that mean for us?
The Washington Post reports a bit on the partisan finger-pointing that has come out of the committee's failure. Republican Senator Jon Kyl blamed Democrats for the committee's failure because they were unwilling to make cuts to massive entitlement programs like Social Security and Medicare; Democrat John Kerry meanwhile blamed Republicans for the committee's failure by demanding that Bush tax cuts not expire, and otherwise "refusing to consider significant tax increases on wealthier people."
Paul Krugman, in his Friday column in the New York Times, predicted that mainstream media coverage of the committee's failure would take this very approach: "he-said, she-said, quoting Democrats who blame Republicans and vice versa without ever explaining the truth." The truth, Krugman explains, is that Republicans were unwilling to make concessions, while Democrats were — they spiked the committee from the start. And in their failure, we've managed to avoid seeing cuts to the small social safety net we have here in the States. That's a good thing according to Krugman.
The joke is on them anyway, writes Daniel Gross on Yahoo! News. If Congress fails to get any meaningful taxation legislature through this year, the Bush tax cuts could expire, which would raise $3.3 trillion for the federal government. There are billions of dollars in savings to be had from Congressional inaction, Gross explains, and they've proven to be quite competent in that area.
Furthermore, the Los Angeles Times points out that the automatic cuts coming in 2013 will hit domestic spending as well as that Republican sacred cow: the Defense Department. And, already, Republicans are arguing that this particular "trigger" should be done away with, to spare the Pentagon.
But the true victim of this legislative failure will be our economy; markets are already trading down today on anxiety brought on by this news combined with fears from Europe; S&P could downgrade United States debt again if we don't get our books in order.
Ask a Question