Chase British Airways Card Gets EMV Chip
Another credit card in the arsenal of Chase's card offerings will be armed with EMV chip technology.
A regular nuisance that inconveniences frequent international travelers is the lack of acceptance of U.S.-issued magstripe credit cards.
Acknowledging this common problem, Chase (NYSE: JPM) will begin issuing the British Airways Visa card with an embedded EMV chip; conceived in a joint effort by Europay, Mastercard and Visa, over security and global interoperability concerns.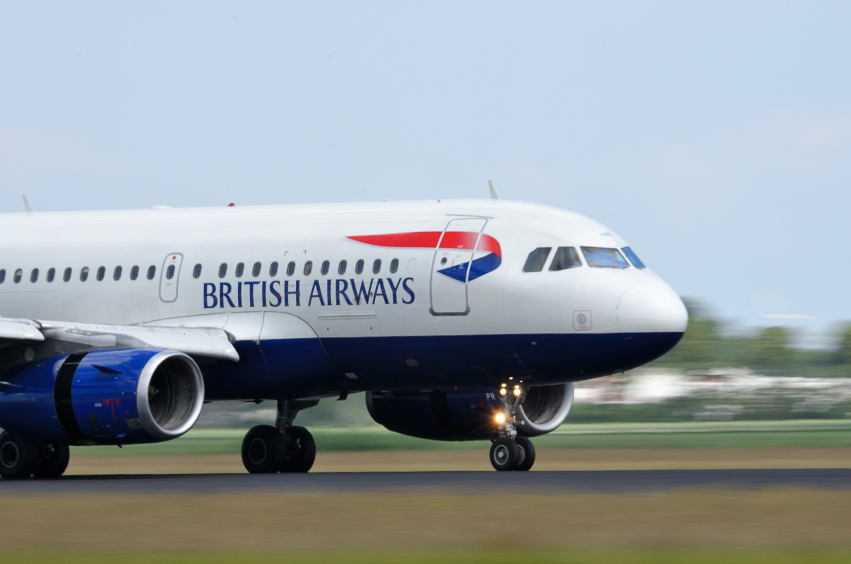 EMV chips dynamically encrypt processing data for each transaction, which will prove to be a formidable deterrent against card fraud.
Europe, Canada, and parts of Asia and Africa have readily adopted EMV as the card standard and stopped accepting magnetic strip cards, which is why Americans often run into trouble using their credit cards in foreign countries.
However, the British Airways Visa card will continue to have traditional magnetic strip for compatibility with U.S. merchant card terminals.
Sign or PIN?
The reborn British Airways Visa card will utilize EMV chip-and-signature technology, which means the cardholder has to sign to authorize a transaction. Other EMV cards use the chip-and-PIN format, such as Bank of America®'s new corporate cards, which require uses to enter a PIN per transaction.
"Chip-with-signature has the same security benefits as chip-and-PIN," said a Chase Card Services spokesman. "In addition, the EMV-enabled cards also have a mag-stripe, so they can be used within the U.S. Ultimately, we want to provide our cardmembers with benefits that provide them the greatest ease while traveling abroad."
Th British Airways Visa card joins the JPMorgan Select Visa and JPMorgan Palladium cards in touting EMV technology under JPMorgan Chase's credit card offerings.
Current British Airways Visa cardmembers may call the toll-free number on the back of their cards to request the new EMV-enabled cards, the spokesman said.
Ask a Question