Gaming Scam Targets XBox Live Users
Criminals are getting smarter with whom they target and it seems online gamers have the biggest bulls-eye.
XBox Live users are feeling the heat on this one and I'm not talking about Call of Duty pressures. Some British players have lost as much as £200, or approximately $312 in U.S. currency, from discreet hackers.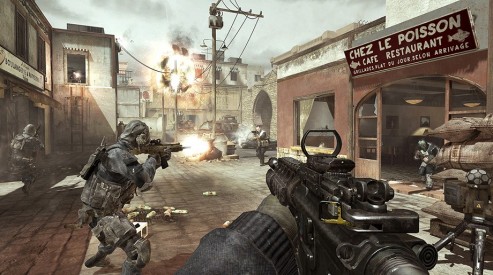 Ever since Sony (NYSE: SNE) was hacked about six months ago, affecting a total of 77 million customers with Sony footing the bill, gaming companies have been sporadically popping up in the news in reference to compromised information, hacked accounts and frustrated users. While most gamers get nervous, and a select few have to cancel their cards, the rest just express their frustration about the network still being down.
Hackers were quite intelligent with the XBox victims, raking in millions altogether without raising suspicion. Playing on customers' obsessions with games and naivety in thinking anything is free, cyber criminals garnered personal information from the gamers to then infiltrate their financial security.
Thousands of players' credit cards have been accessed.
"You Win Free Points!"
Criminals sent a slew of emails redirecting unwary link-clickers to fake websites offering free Microsoft Xbox Live points that could be used to purchase games. The information went to a bunch of hacks, who apparently shaved off little bits of change from the cards over weeks to avoid detection, and were thus able to get away with stealing millions. Here, patience does pay off.
The criminals have stolen from customers in 35 different countries, but the original whistle-blower,was in the UK, according to The Mail.
Microsoft (NASDAQ: MSFT) left a comment stating that if any users can prove they did not reveal their password, they would receive refunds from the company.
This is particularly frightening as the holidays have arrived and, according to data by PNC Bank, credit card loss claims are at an all-time high during the months of November and December.
Protect Your Personal Information
With the amalgamation of information by financial institutions as well as service providers, your finances may have many more access points than you think. Younger users attached to your credit card accounts can prove to be a particularly vulnerable entryway.
Just as you would approach a potential bank scam email, check the spelling of the body of any email and the embedded links, and never reveal a password in response to an unsolicited email.
Ask a Question