Justice Department Suspects Conspiracy in Bank Debit Card Fee Plans
The way in which banks introduced, and subsequently abandoned, debit card fees have government officials suspicious of violations of antitrust laws.
The Department of Justice believes there may have been a joint agenda among banks as they toyed around with the idea of debit card fees.
The DOJ is currently investigating for signs of orchestrated actions over debit card fees, according to a letter from Assistant Attorney General Ronald Weich to, and publicly released by, Congressman Peter Welch (D-VT).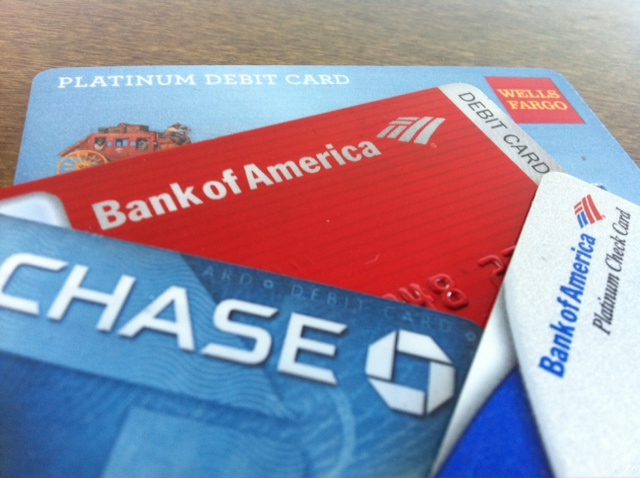 "The Department of Justice is reviewing the statements and actions by banks and their trade associations regarding possible increases in consumer fees for using debit cards," wrote Weich.
"Please be assured that if it finds that individuals, banks, or other parties may have violated the antitrust laws, the Department will take appropriate action."
Gentlemen's Agreement
Over the past year, some banks began charging customers when they used their debit cards to make a purchase. This was a revenue generating response to the new debit card swipe fee regulations that took into effect on October 1. The rules cut debit card interchange revenue by roughly half.
The introduction of these fees by banks did not appear unified. Chase was testing a debit card fee in two states starting in February. SunTrust and Regions Bank began hitting customers with a similar fee over the summer. News of Wells Fargo and Bank of America® charge such a fee came in the fall.
However, over the course of three days, all the banks announced their plans to scrap the fee.
Antitrust laws are enforced to promote and maintain competition in the industry. If every bank collectively decided to hit consumers with the same new fee, consumers end up without a choice. Past cases of antitrust violations resulted in hefty fines and prosecution of executives.
"As they consider their next move, they should be aware that there is a cop actively on the beat," said Welch in response to the letter.
Ask a Question