Walmart "Bank" Cannot Beat Big Banks
The bombardment of fees from traditional banks may drive some consumers toward the financials services of a major retailer, which will likely end up being a costly move.
Many Americans have found new homes for their money ranging from online banks, community banks, and credit unions, following the consumer movement sparked by Bank Transfer Day.
But, a small part of that group may have opted to join the underbanked population by conducting their finances through major retailers such as Walmart.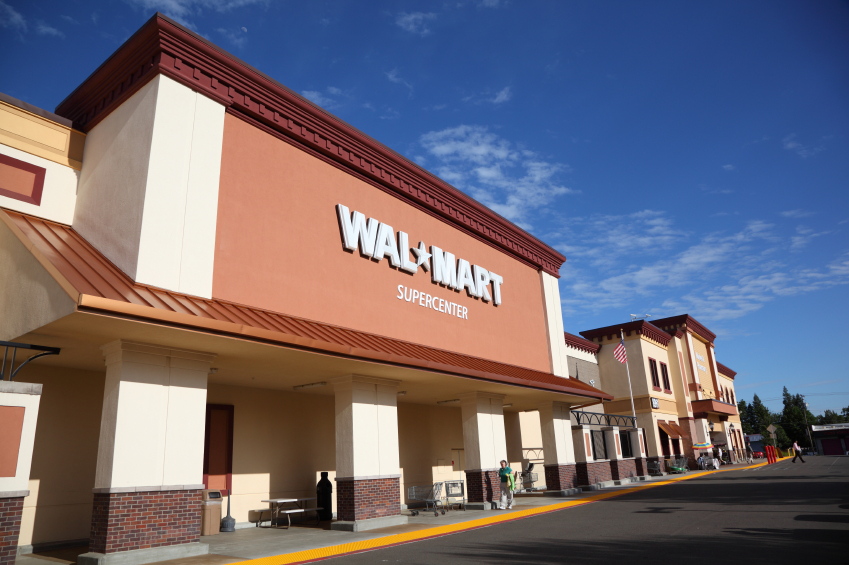 Walmart offers a host of financial services that would make it a formidable competitor to banks, especially since the retailer receives such immense traffic. Most Walmart shoppers visit the store more than they visit their banks.
Walmart's Price Tag on Traditional Banking Services
For a typical consumer who wants to replace their pricey checking accounts, Walmart's MoneyCard — a prepaid Visa or MasterCard debit card with a monthly service fee of $3 — fills that role.
Reloading the card with direct deposit or an online bank transfer is free. Deposits of cash will incur a $3 reload fee. Cashing pre-printed payroll and government checks will not trigger a reload fee but a check-cashing fee of $3 is applied.
The MoneyCard acts as any other regular debit card, which can be used to swipe for purchases and withdraw cash at ATMs. Every ATM cash transaction will cost $2.
For Better
A major selling point for the MoneyCard is no overdraft fees since customers cannot spend what they don't have. Furthermore, prepaid debit cards require no credit check or banking history check — negative marks may result in denied applications for financial accounts.
The card has a zero liability policy that protects against unauthorized purchases, fraud and theft of the card if it is lost or stolen.
If it can be considered a benefit of "banking" with Walmart, it is a way to send a message to profit-hungry financial institutions — mistreated consumers can and will move their money.
For Worse
Unfortunately, the MoneyCard account does not offer online bill pay, which many consumers have relied on to automate their bill payments.
Other shortcomings include the lack of comprehensive online and mobile banking. Walmart offers limited options on that front. MoneyCard users can budget and track spending online and set email and mobile alerts.
It is a far cry from the advanced personal financial management tools and mobile applications available from banks.
Down to the Money
Given the choice of a big bank or Walmart's MoneyCard, the bank would probably win out from a strictly penny-pinching perspective.
The average monthly fee (that can be waived with a minimum balance) for a non-interest checking account at the 10 largest U.S. banks is $10.44, according to a recent study by MyBankTracker.com
A MoneyCard user who cashes one check and makes one ATM cash withdrawal per month is already forking over $8 per month in fees. For a few more dollars, this user could enjoy many other benefits offered by a bank.
Community banks, online banks, and credit unions often have free checking with products and services that expand beyond the reach of Walmart.
So, Walmart's MoneyCard remains a viable alternative to those with bad histories with banks, but it's not the smartest choice (financially) to anyone who can qualify for an account at a financial institution.
Follow Simon in the MyBankTracker.com Community and on Twitter: @simonzhen.
Ask a Question