CARD Act: How Credit Card Companies Make Money
In the last part of our three-part series on the CARD Act, we look at the legislation's effects industry-wide, and examine what lessons the law might have for regulators in the future.
Perhaps most telling aspect of the CARD Act's success is U.S. banks have yet to find a way to transfer their losses to consumers as they did when another rule—the much contested Durbin rule—kicked in on Oct. 1. Whereas banks have been able to make up for losses in the form of debit card and checking account fees, the protections included in the CARD Act afford these financial institutions little room to transfer their losses to consumers. Whether they like it or not, banks must absorb the $8.7 billion in pretax earnings they will lose on an annual basis as a result of the CARD Act.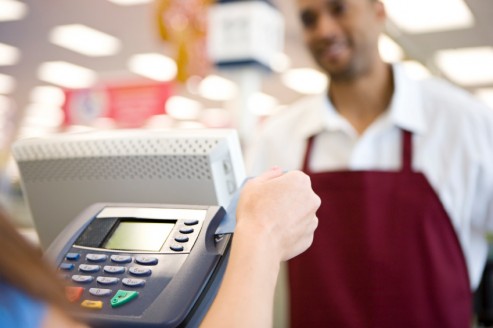 To understand the significance of this, one first has to understand how the credit card industry makes its money.
How Credit Card Issuers Make Money
Credit card issuers typically service two types of customers: subprime borrowers and prime borrowers. Subprime borrowers are those that pose a greater risk to lenders due to a blemished or nonexistent credit history. Prime borrowers on the other hand have typically maintained at least 5 or more years of responsible borrowing.
Credit card issuers make the bulk of their money from subprime borrowers through fees, while prime borrowers provide revenue in the form of interest and finance charges says Cardhub.com CEO Odysseas Papadimitriou. While some credit card companies like American Express (NYSE: AMEX) cater exclusively to prime borrowers, others like Capital One (NYSE: COF) and Bank of America® (NYSE: BAC) cater to both groups. These companies lost more money off their subprime borrowers on the CARD Act than they did on prime borrowers because the legislation dramatically curtailed excessive fees levied almost entirely on subprime borrowers, says Papadimitriou.
3 Types of Subprime Borrowers
Subprime borrowers compose 40% of all credit card borrowers and can be further broken down into three groups. The first group consists of lower income, struggling borrowers—or those living paycheck to paycheck. An example may be a family of three living below the poverty line—meaning the household earns less than $17,057 annually before taxes and excluding capital gains or noncash benefits like Medicaid.
Another subprime borrower profile includes individuals that, while perhaps affluent, made risky borrowing decisions. A college student unschooled in the consequences of extravagant borrowing or an entrepreneur whose failing business was financed primarily on a credit card are two examples of subprime borrowers that would fit into this group.
The third subprime borrower is an individual that may have fallen on hard times. For example, those that may have been slapped with unexpected medical expenses or sudden job loss. And, with the U.S. unemployment rate at 9.1 percent, the number of subprime borrowers in this category could continue its upward climb.
About Prime Borrowers
Prime borrowers, which make up the remaining 60% of credit card borrowers according to Papadimitriou, have more stable employment and financial situations. Many of them are government employees who receive benefits partially subsidized by the government. Government employees have an average tenure of 7.1 years in 2010 when compared to 4.0 years worked by private-sector employees according to the Employee Benefit Research Institute. Prime borrowers are also often those in retirement that rely on a steady, reliable streams of income such as social security, pensions or other retirement savings.
Fee, Interest Restrictions Force Credit Card Companies To Offer Better Services
According to the Consumer Financial Protection Agency, the CARD Act reduced the amount of late fees paid by consumers by more than half to $427 million in November of last year alone. The legislation also reduced the number of accounts accessed a late fee by almost 30 percent, and reduced the average late fee paid from $35 to $23.
The CARD Act also virtually eliminated the overlimit fee—charged when a transaction made by a cardholder exceeds their credit limit. Prior to the act, credit card issuers could charge upwards of $39 each time a purchased pushed a cardholder's balance past their credit limit, and continue to recharge that account every month the balance remained over the limit. Just one percent of credit card accounts were charged an overlimit fee one year after the CARD Act took effect—down from 12 percent.
Unfortunately for card issuers, transferring those losses to prime borrowers in the form of higher interests rates and finance charges would have backfired.
"[Credit card issuers] aren't going to go to their best customers and start increasing their fees," said Papadimitriou. Doing so would have resulted in a mad dash by prime borrowers to companies like American Express.
Because credit card companies have been restricted in their ability to transfer their losses to cardholders in the form of new fees and interest rate hikes, one of the only strategies they've had remaining to help them recoup revenue has been to attract new business according to credit card expert of Beverly Harzog of Credit.com.
To be clear, Harzog feels the CARD Act benefited both prime and subprime borrowers alike for the restrictions its placed on APR increases. She's also noted the rise of cash back bonus offers targeting prime borrowers by credit card companies eager to grow their businesses.
"Credit card companies have been flooding the market with new credit card offers," says Harzog.
During the second quarter of last year, U.S. households received 640.3 million credit card offers in the mail according to research firm Synovate—an increase 83 percent when compared to the same quarter last year.
Chase (NYSE: JPM), the second largest U.S. bank by assets, quadrupled the number of credit card offers it sent out during the second quarter of 2010 to make it the lead issuer of such deals. Discover Financial upped its credit card mailings by 70 percent during that period.
Introductory offers also increased to 71 percent in 2010—at that time the highest rate seen since Synovate began tracking the data in 1988.
"Issuers want to get you to use their card, that's the whole purpose of getting new customers. They are willing to offer you a 0% Intro rate for purchases, if that's what it takes to become the top card in your wallet," said Synovate's Director of Competitive Tracking Services Anuj Shahani at the time.
Credit card issuers have also become more creative in how they market their products says Harzog. An example is American Express's entrance into the prepaid card market this past summer—an area that typically caters to underbanked consumers unable to open traditional checking accounts.
"I wouldn't have expected American Express to have gone into that market," said Harzog, adding "Credit card companies are thinking a little bit out of the box to increase revenue lost to the CARD Act."
The CARD Act—A Model for Future Consumer Regulatory Reform
Credit card issuers could not raise rates and fees on customers in the prime space, and they were forced to treat younger borrowers like they would treat a normal borrower, meaning they have nowhere to turn to raise revenue through fees. They would either be violating the new law or simply making their products less competitive on the open market. The law effectively punishes bad behavior but does not harm banks for conducting business as usual.
In the end, the CARD Act had the effect of forcing credit card companies to make money the way a legitimate business should: by attracting new consumers with innovative and competitive products rather than through predatory fees and interest rate hikes. Whether or not lawmakers use the CARD Act as a template by which to approach future banking reform initiatives is still yet to be known though, given its apparent success, the CARD Act has proven to be one of the most effective consumer protection policies of this century.
"When it comes to legislation, it's a fine line between protecting consumers and doing too much," says Harzog. "Do too much, and the consumer actually gets shafted with higher costs. The CARD Act walks that line pretty well."
Sources Cited:
"What Financial Reform Could Cost the Largest Banks," Standard & Poor's, 2010
"Poverty Thresholds for 2010 by Size of Family and Number of Related Children Under 18 Years," National Bureau of Labor Statistics, 2010
"Employee Tenure Trend Lines, 1983–2010" Employee Benefit Research Institute, 2010
"CARD Act factsheet," Consumer Financial Protection Bureau, 2010
"Synovate Mail Monitor finds Americans using their credit cards more than ever," Synovate, 2010
Ask a Question